Systems Engineer - CAST
Apply
Requisition ID 192081BR
Most Recent Date Posted 11/22/2021
Systems Engineer (CAST)
Job ID: 192081BR
Location: Warminster (plus travel)
Business Context
Raytheon support MOD Training at the Command and Staff Trainers (CAST) located at Warminster, Catterick & Sennelager. This is primarily with the ABACUS Simulation but also requires additional MOD systems to be both utilized and integrated. The expanding nature of MOD training requires the support of additional emerging gaming capability that can be integrated into the CAST environment.
The position will be based at the Customers Site at Warminster with the requirement to regularly support the sites in Catterick & Sennelager (Germany). Regular travel between the Catterick and Sennelager sites will be required
Nature and Scope
The role of the Systems Engineer will be join an existing team of engineers. Additionally he/she shall be required to become familiar and competent with current capabilities and support the CAST Lead in developing further opportunities within that environment. In addition to providing support at the CAST site opportunities may arise to deploy CAST systems into 'offsite' locations – the ability to provide support to these activities is a prime requirement of this post.
When required the successful applicant shall be required to attend relevant training courses, provide support to other CAST sites and represent Raytheon in a positive and exemplary manner.

Main activities are:
· Configuration and/or integration of individual systems to match training requirements
· Conduct appropriate training to ensure Users are competent to conduct Exercises
· Provide coverage, when required, to support CAST activities at relevant sites
· Support the day to day and IT operations activities at the site
· Carry out Engineering, Operational and Administrative duties associated with CAST site
· Support CIS Exercises at the Catterick and Sennelager sites, whilst being based at Warminster

Key responsibilities:
•Configuration and/or integration of individual systems to match military training requirements
•Conduct appropriate system training to ensure the military Users are competent to conduct their exercises
•Provide coverage, when required, to support CAST activities at relevant sites
•Support the day to day and IT operations activities at the site
•Carry out Engineering, Operational and Administrative duties associated with CAST site
•Support remotely networked CIS Exercises at the Catterick and Sennelager sites, whilst being based at Warminster
•Support to the CAST activity at all sites, using primarily ABACUS/CIS/VBS3
•Liaise with the military customer and build scenarios to fit their requirements
•Establish consistent and measurable processes for the support & administration activity
•Comply with configuration and control procedures
•Attend further training when required
•Comply with laid down company procedures
•When required, be willing to work at night and do shift work
Competencies
Essential:
•SC Security Clearance or ability to obtain this
•Up-to date knowledge of battlefield terminology and doctrine
•Good working knowledge of Windows OS, LAN Technology
•Experienced trainer
•Good knowledge of IT systems and associated support
•Good knowledge of VMware
•Presentation & Training skills
•Physically fit as lifting is part of the role
Desirable:
•Cisco routing, switching & VOIP
•Leadership of small teams
•Windows Server administration
•Fibre/Copper LAN installation & PC Repair
•Windows Server 2012/2016
•Knowledge of DII, DIS & HLA
Personal Characteristics
· Team Player – supportive of colleagues but able to control small teams
· Ethical – aware of the impact of actions upon others
· Pragmatic – recognises what is achievable and scopes performance accordingly
· Integrity – delivers factual information in a timely manner
· Motivated – accepts adversity and continues to strive for credible solutions
· Diplomatic – sympathetic to varying Customer needs, exercising discretion where necessary. Sensitive to cultural and political issues within a multi-national environment
· Achiever – demonstrates a 'can do' attitude in their approach to work

Raytheon Career Development:
Raytheon has a wealth of resources available to help you develop your career from the moment you join. Activities range from on-line learning modules, to external training and support for taking professional qualifications relevant to your role.
Standard Benefits:
•25 days holiday + statutory holidays
•Contributory Pension Scheme
•Life Assurance
•Flexible Benefits
•Enhanced sick pay scheme
Diversity:
Diversity is a core business imperative at Raytheon. We are an equal opportunity employer that promotes inclusiveness and always employs the best professionals for the job. Having a diverse workforce allows Raytheon to draw upon a range of different ideas and experiences which supports growing our business and creates an environment where everyone has an equal opportunity for success.
Raytheon Application Process
To apply visit the link to the website http://jobs.raytheon.com/united-kingdom/search/
and search for Req ID:192081BR. Please complete the on-line instructions to create a profile and upload CV.
Please also view the Raytheon video: http://www.raytheon.com/ourcompany/ourculture/
192081
Business Unit Profile
.
Relocation Eligible
No
Clearance Type
SC
Expertise
Engineering
Type Of Job
Full Time
Work Location
United Kingdom - Warminster

Raytheon Technologies is An Equal Opportunity/Affirmative Action Employer. All qualified applicants will receive consideration for employment without regard to race, color, religion, sex, sexual orientation, gender identity, national origin, disability or veteran status, age or any other federally protected class.
Apply
Explore job location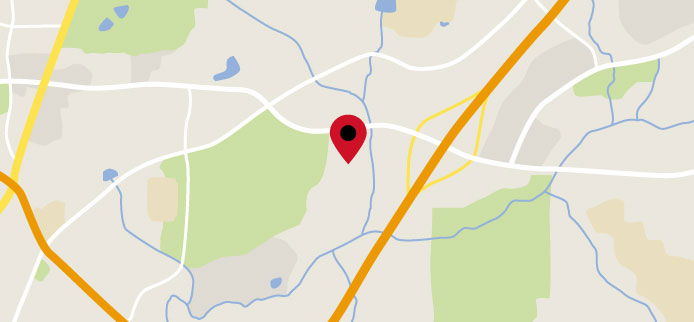 Explore nearby restaurants, airports, gyms, banks, and more. View the map to see more information.
View Map