Technical Accounting & Internal Controls Manager
Apply
Requisition ID 176478BR
Date updated 04/13/2021
Job Title: Technical Accounting & Internal Controls Manager
Req ID: 176478BR
Location(s): Harlow, Manchester, Livingston or Glenrothes (one of these locations)

The Raytheon UK Technical Accounting & Internal Controls Manager works within the Controllers organisation reporting directly into the Raytheon UK Financial Controller. The selected individual will lead the technical accounting, internal control and financial governance for the Raytheon business.
This role is a key position and will be viewed as the expert and primary point of contact for all technical accounting & financial governance matters within the business. You will prepare and review accounting papers for new contracts, accounting assumptions and judgements made.
This role requires the ability to work with initiative and be self-sufficient in supporting the business. The successful candidate will demonstrate experience of technical accounting with a strong ability to communicate and translate business financial considerations to non-finance functions as well as senior LT stakeholders.
Working as a trusted partner to the business, the Technical Accounting & Internal Controls Manager would possess excellent investigative, analytical and collaborative skills.
This role will also act as the nominated Estimate at Completion (EAC) compliance lead across the business to ensure these processes and controls are efficient, effective and robust.

Responsibilities include:
• Lead the preparation of technical accounting papers for all key judgements within the organisation including revenue recognition, bookings recognition and number of performance obligations within a contract
• Review draft contracts and attend proposal meetings to provide feedback for accounting implications.
• Lead the execution and management of the Raytheon UK Internal Control & Compliance Program (ICE)
• Lead cross-functional reviews/audits on an as needed basis
• Lead regulatory compliance quarterly/annual certifications (UK/USA) with senior Raytheon UK LT and culminating with quarterly briefings to the Raytheon UK CEO & CFO
• Monitor, manage and communicate adherence to Raytheon Company Policy, Controls and Procedures
• Lead training programmes across functions where necessary to communicate policy changes or refreshes where required
• Present quarterly to Raytheon UK Senior Leadership team providing recommendations and communicating strategic level current issues and concerns as the lead member of the Compliance Committee
• Manage the timesheet administration process to ensure robust controls and compliant time recognition
• Line management responsibility of a small team
• Mentor and develop accounting analysts

Required skills:
• Exhibit leadership values from a task, ethical and business perspective with an ability to influence the business at a Leadership Team level and continually drive best practice
• Demonstrated ability to identify and execute solutions to complex problems
• The confidence and courage to lead, present, and participate in large and small meetings and status sessions.
• Demonstrated ability to lead a team.
• Ability to lead and manage others in a results oriented environment
• Develop solutions for complex problems

Desired skills:
• Experience with ASC 606 – Revenue from Contracts with Customers
• Experience with FRS 102
• Earned Value Management Experience
• SAP experience

Desired education/experience:
• ACA, ACCA or CIMA qualified
• Educated to Degree level or equivalent
• Technical accounting advisory experience
• Experience in preparing and reviewing technical accounting papers in line with GAAP.
• Experience providing accounting guidance in relation to long term contract accounting
• Experience of Microsoft Office Suite including Excel
Raytheon Application Process
To apply visit the Raytheon Technologies Global website https://jobs.rtx.com and search by location or Req ID: 176478BR.
176478
Business Unit Profile
About Raytheon UK
With facilities in Broughton, Waddington, Glenrothes, Harlow, Gloucester, Manchester with presence across other customer sites also. Raytheon UK is invested in the British workforce and the development of UK technology. Across the country Raytheon UK employs 1,700 people and supports 8,000 jobs. As a prime contractor and major supplier to the U.K. Ministry of Defence, Raytheon continues to invest in research and development, supporting innovation and technological advances across its core mission areas Weapons & Sensors, and Cyber, Space & Training.

Raytheon UK is a landed company, part of the Raytheon Technologies organisation and sits within the Raytheon Intelligence & Space business

About Raytheon Technologies
Raytheon Technologies Corporation is an aerospace and defence company that provides advanced systems and services for commercial, military and government customers worldwide. It comprises four industry-leading businesses – Collins Aerospace Systems, Pratt & Whitney, Raytheon Intelligence & Space and Raytheon Missiles & Defence. Its 195,000 employees enable the company to operate at the edge of known science as they imagine and deliver solutions that push the boundaries in quantum physics, electric propulsion, directed energy, hypersonics, avionics and cyber security. The company, formed in 2020 through the combination of Raytheon Company and the United Technologies Corporation aerospace businesses, is headquartered in Waltham, Massachusetts.

Raytheon Career Development:
Raytheon has a wealth of resources available to help you develop your career from the moment you join. Activities range from on-line learning modules, to external training and support for taking professional qualifications relevant to your role.

Standard Benefits:
• 25 days holiday + statutory public holidays
• Contributory Pension Scheme (up to 10.5% company contribution)
• 6 times salary 'Life Assurance'
• Flexible Benefits scheme with extensive salary sacrifice scheme's.
• Enhanced sick pay scheme
• Enhanced Family Friendly Policies, including enhanced Maternity & Shared Parental leave.
• 37hr working week, with an early finish Friday (hours may vary depending on role, job requirement or site specifics arrangements).
• Flexible working arrangements can be considered wherever we can (depending on the role) so please enquire or highlight any request to our Recruitment team to explore flexible working possibilities.
• Canteen facilities available at Harlow & Glenrothes sites and Manchester & Gloucester offer free snacks & drinks (hot & cold).

Diversity:
Diversity is a core business imperative at Raytheon. We are an equal opportunity employer that promotes inclusiveness and always employs the best professionals for the job. Having a diverse workforce allows Raytheon to draw upon a range of different ideas and experiences which supports growing our business and creates an environment where everyone has an equal opportunity for success.

Raytheon UK pro-actively encourages diversity of ideas, thoughts, and networking opportunities and has created Employee Resource Groups (ERGs) including Raytheon Women's Network, RayBAME, YesNet (Young Employees Success Network), Raytheon Reservist Network (RaRe), Raytheon Alliance for Diverse Abilities (RADA), RayPride and all work together with our Diversity & Inclusion council, and all Raytheon employees are welcome to participate regardless of their background.

As a proud contributor to the HM Armed Forces, Raytheon UK signed the HM Armed Forces covenant in 2014. Due to the varied activities and support to our Armed Forces & Reservists,
Raytheon UK has since been awarded the prestigious Covenant 'Gold Award' Employee Recognition.
Relocation Eligible
No
Ability to Telecommute
Temporary telecommuting - during COVID-19
Clearance Type
SC
Expertise
Finance
Type Of Job
Full Time
Work Location
United Kingdom
United Kingdom - Glenrothes
United Kingdom - Harlow
United Kingdom - Livingston
United Kingdom - Manchester

Raytheon Technologies is An Equal Opportunity/Affirmative Action Employer. All qualified applicants will receive consideration for employment without regard to race, color, religion, sex, sexual orientation, gender identity, national origin, disability or veteran status, age or any other federally protected class.
Apply
Explore job location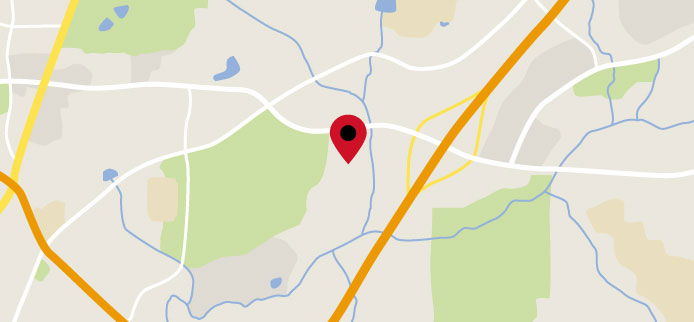 Explore nearby restaurants, airports, gyms, banks, and more. View the map to see more information.
View Map
Upcoming Events
WORKPLACE NOTICES
Raytheon Technologies is An Equal Opportunity/Affirmative Action Employer. All qualified applicants will receive consideration for employment without regard to race, color, religion, sex, sexual orientation, gender identity, national origin, disability or veteran status, age or any other federally protected class.