Procurement Analyst
Apply
Requisition ID 191028BR
Most Recent Date Posted 11/18/2021
Job Title: Senior Procurement Analyst
Internal Job catalogue Title - Senior Analyst, Commodity Management & Sourcing (SCM) P2
Req ID:

191028BR
Location(s): Hybrid working – UK based with ability to travel primarily to Harlow, Essex as required
Summary of Role:
The Weapons & Sensors Business Area, one of the largest operating areas within the Raytheon UK business, the dynamic Subcontract Management team manage major subcontracts totalling circa £200M annually and are an integral part of the Supply Chain team. The Team are involved in several exciting and high-profile programmes,accountable for partnering & promoting relationship management strategies and responses to customer Requests for Proposal (RFP). The Subcontract Management team lead all phases of the subcontract from initiation of the business case (make or buy decisions) through requests for proposals, subcontract management plans, negotiation strategy, cost accountability, programme execution and contract closure.
Raytheon UK (RSL)are driven by innovation and integrity. We believe by applying the highest standards of business ethics and visionary thinking, everything is within our reach and yours as a employee.
The role will offer you the following challenges:
Liaising with peers from other disciplines and businesses and the Functional LT.

Create, execute and manage various International or Domestic subcontract types (Cost Type, Incentive Type, Firm Fixed, etc.), using various source selection techniques.

Participates in development of supplier Statements of Work (SOW),

Perform or support cost and price analysis, develops negotiation strategies, and leads negotiations in order to

create value for money outcomes for procuring goods and services

Directs and manages all costs, quality, schedule, financial and technical performance requirements that are levied on the subcontractor or the product family and is required to ensure performance and support of the contract milestones of the system

Responsible for early subcontractor identification and engagement to support new business pursuits and provide risk and opportunity analysis for early capture.

Actively promotes the contributions that the function can make to achieving corporate objectives across the organisation, with stakeholders and with the supply chain

Executes to customer requirements including government regulations, public law and Raytheon policies and procedures.

Continually assesses and promotes sustainable and responsible procurement, including social, cultural and diversity values in the organisation and throughout the supply chain

Participates in gate reviews and capture / proposal efforts.

Active member of the Supplier IPT and facilitates relationships between program office/functional organisations and suppliers.

Utilises project management skills and techniques when managing suppliers.

Evaluates the challenges faced by the programme(s)/organisation and the supply chains and takes action to mitigate risks and to develop opportunities

Initiates and participates in supplier assessments and development activities.

Support at supplier and internal reviews including Gates, MRBs and EACs

Support in the production of business cases/ briefing materials for management reviews

Participates / leads supplier assessments and supplier development activity teams, including the administration of appropriate due diligence activity
Candidate Requirements:
Essential:
Experience in Supply Chain, Subcontract Management, Procurement, Commodity and/or related field
Flexible and positive attitude

Able to lead or perform effectively in a multi-functional team

Excellent verbal and written communications

Subcontract strategy creation

Experience in or exposure to negotiating Low/medium complexity non-standard agreements

Experience of problem solving and dispute resolution
Experience or knowledge of MRP, SAP and purchase order placement / material receipt processes

Administration of delivery/acceptance/invoicing of goods and services
Desirable:
Related degree/MCIPS/ BA / MBA / B.Eng / M.Eng / MSc or equivalent
Experience of Teaming Agreements and the selection process

Experience of developing and managing Subcontractor Relationship Management (SRM) and collaborative working
Experience of programme management lifecycle would be advantageous (IPDS/Risk Management/Programme Gating/ Metrics/SOW Development/Business Finance)

Knowledge of import/export legislation and logistical requirements

Experience of working with international suppliers/programmes
191028
Business Unit Profile
About Raytheon UK
With facilities in Broughton, Waddington, Glenrothes, Harlow, Gloucester, Manchester with presence across other customer sites also. Raytheon UK is invested in the British workforce and the development of UK technology. Across the country Raytheon UK employs 1,700 people and supports 8,000 jobs. As a prime contractor and major supplier to the U.K. Ministry of Defence, Raytheon continues to invest in research and development, supporting innovation and technological advances across its core mission areas Weapons & Sensors, and Cyber, Space & Training.
Raytheon UK is a landed company, part of the Raytheon Technologies organisation and sits within the Raytheon Intelligence & Space business
Relocation Eligible
No
Clearance Type
SC
Expertise
Contracts
Supply Chain/Purchasing
Type Of Job
Permanent - Full Time
Work Location
United Kingdom
United Kingdom - Harlow

Raytheon Technologies is An Equal Opportunity/Affirmative Action Employer. All qualified applicants will receive consideration for employment without regard to race, color, religion, sex, sexual orientation, gender identity, national origin, disability or veteran status, age or any other federally protected class.
Apply
Explore job location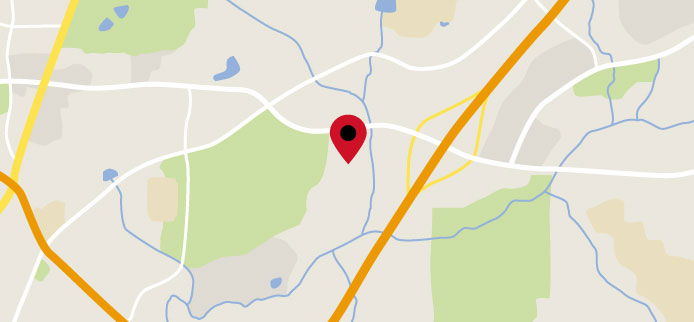 Explore nearby restaurants, airports, gyms, banks, and more. View the map to see more information.
View Map