Project Accountant
Apply
Requisition ID 178617BR
Date updated 05/12/2021
Location: Agile Homeworking with travel to Leighton Buzzard, London and Portsmouth areas
Security Clearance requirements: SC
Raytheon Professional Services is looking for a
Project Accountant / Principal Finance Analyst.
This individual will act as the primary point of contact for various UK Government programs and provide overall financial support for manpower and indirect budgets. This role requires the ability to be self-sufficient in supporting the functional business efforts, while also possessing the ability to act as a team lead, and drive process improvement in terms of information distribution and business management. Successful candidates will need to show flexibility in job abilities, strong communication skills and be independent, self-motivated, and proactive.
Job duties include, but are not limited to:
Cost estimating, pricing & investment analysis including make versus buy decisions
Establishment of project cost budgets, project financial control and administration, and earned value analysis
Monthly and annual forecasts including variance analysis
Financial modeling for resource planning and cost estimating
Responsibility for preparing various reports included project financial status, earned value, risks and opportunities, and program profitability
Willingness to travel
Minimum Required Skills:
Proven experienced in Financial Analysis in a Projects environment
Experience in program finance, managing multiple contracts
Experience with Earned Value Management (EVM)
Strong financial analytical skills as well as a fundamental understanding of functional roles and responsibilities in a development environment (CAMs, IPT Leads)
Very knowledgeable of program control responsibilities which include meeting internal requirements such as coordinating budgetary agreements, preparing EACs and monthly forecasts
Experience in an independent role tasked to develop, update, and status financial and performance metrics and analysis driven reports
Experience with cost type contracts and billing
Experience in understanding the details of cost allocation over bases or amongst organizations or products
Proficient in Microsoft Office with particular emphasis on Microsoft Excel
Strong working knowledge of financial planning systems (Oracle, SAP, PRISM, Business Warehouse, Program on a Page, etc.)
Ability to learn quickly and adapt to changing information and conditions
Proven track record of customer focus
Clear, succinct written and verbal communication skills
Desired Skills:
The confidence and courage to effectively lead, present, and participate in large and small meetings and status sessions, even when having to provide bad news or disagree with management
Balance sheet and income statement experience would be beneficial.
Ability to teach advanced financial and planning skills to financial analysts
Analytical skills and the ability to become proficient with main-frame style business systems where vast amounts of data require mining and analysis
Understanding of production or similar schedule driven environment within a profit driven business based on practical experience
Ability to discuss Profit and Loss (P&L) relationships from contracts to cost analysis
Experience in transforming customer requests from data to information
Strong focus on process improvement and advanced problem solving skills
Minimum Required Education:
Related University Degree
178617
Business Unit Profile
About RPS
Raytheon Professional Services (RPS) brings a strategic, consultative approach to address challenges for clients across industries and markets. We develop and implement training solutions to improve workforce performance and business results. Our award winning solutions include: content development and delivery, LMS and technology services, training administration, and learning strategy design. Leveraging decades of expertise and innovation, RPS delivers tailored learning and performance improvement solutions in more than 150 countries and 35 languages.

About Raytheon Technologies
Raytheon Technologies Corporation is an Aerospace and Defense company that provides advanced systems and services for commercial, military and government customers worldwide. It comprises four industry-leading businesses – Collins Aerospace Systems, Pratt & Whitney, Raytheon Intelligence & Space and Raytheon Missiles & Defense. Its 195,000 employees deliver solutions that push the boundaries in quantum physics, electric propulsion, directed energy, hypersonics, avionics and cybersecurity. The company, formed in 2020 through the combination of Raytheon Company and the United Technologies Corporation aerospace businesses, is headquartered in Waltham, Massachusetts.

Raytheon Career Development:
Raytheon has a wealth of resources available to help you develop your career from the moment you join. Activities range from on-line learning modules, to external training and support for taking professional qualifications relevant to your role.

Standard Benefits
25 days holiday + statutory public holidays
Contributory Pension Scheme
3 times salary 'Life Assurance'
Flexible Benefits scheme with extensive salary sacrifice scheme's
Enhanced sick pay scheme
Enhanced Family Friendly Policies, including enhanced Maternity & Shared Parental leave
37hr working week, with an early finish Friday (hours may vary depending on role, job requirement or site specifics arrangements)
Flexible working arrangements can be considered wherever we can (depending on the role) so please enquire or highlight any request to our Recruitment team to explore flexible working possibilities

Diversity:
Diversity is a core business imperative at Raytheon. We are an equal opportunity employer that promotes inclusiveness and always employs the best professionals for the job. Having a diverse workforce allows Raytheon to draw upon a range of different ideas and experiences which supports growing our business and creates an environment where everyone has an equal opportunity for success. Raytheon UK pro-actively encourages diversity of ideas, thoughts, and networking opportunities and has created Employee Resource Groups (ERGs) including Raytheon Women's Network, YesNet (Young Employees Success Network), Raytheon Reservist Network (RaRe), Raytheon Alliance for Diverse Abilities (RADA) and all work together with our Diversity & Inclusion council, and all Raytheon employees are welcome to participate regardless of their background.

As a proud contributor to the HM Armed Forces, Raytheon UK signed the HM Armed Forces covenant in 2014. Due to the varied activities and support to our Armed Forces & Reservists, Raytheon UK has since been awarded the prestigious Covenant 'Gold Award' Employee Recognition. Raytheon UK recognise that our people are the critical factor in our success, and we strive to provide a challenging and rewarding careers.

Raytheon Application Process
To apply visit the link to the website http://jobs.raytheon.com/united-kingdom/search/ and search for Req ID: 178617BR. Please complete the on-line instructions to create a profile and upload CV.

Please also view the Raytheon video: http://www.raytheon.com/ourcompany/ourculture/
Relocation Eligible
No
Ability to Telecommute
Part time telecommuting
Clearance Type
SC
Expertise
Finance
Type Of Job
Full Time
Work Location
United Kingdom
United Kingdom - Bedford

Raytheon Technologies is An Equal Opportunity/Affirmative Action Employer. All qualified applicants will receive consideration for employment without regard to race, color, religion, sex, sexual orientation, gender identity, national origin, disability or veteran status, age or any other federally protected class.
Apply
Explore job location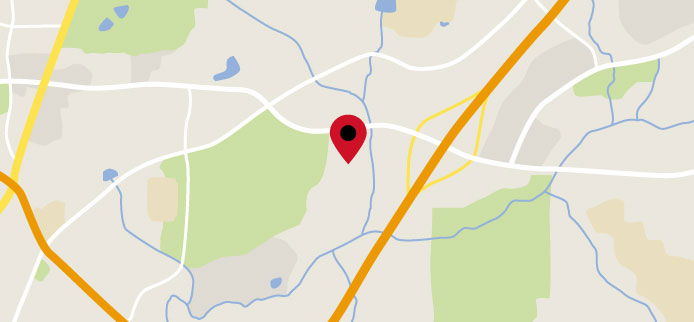 Explore nearby restaurants, airports, gyms, banks, and more. View the map to see more information.
View Map
Upcoming Events
WORKPLACE NOTICES
Raytheon Technologies is An Equal Opportunity/Affirmative Action Employer. All qualified applicants will receive consideration for employment without regard to race, color, religion, sex, sexual orientation, gender identity, national origin, disability or veteran status, age or any other federally protected class.