Cybersecurity Engineer - Level 3
Riyadh, Saudi Arabia
Overview
What does it take to make the world a safer place? It takes delivering innovative technology and collaborating with some of the finest talent in the engineering field. Whether you're a software engineer or a mechanical engineer, at Raytheon Technologies you'll grow a varied and rewarding career. And you'll be supported with a comprehensive and competitive benefits package that promotes work/life. If you're ready to take on today's big challenges, discover a world of opportunity at Raytheon Technologies.
America's Best Large Employers by Forbes

Career & Development Opportunities

Full-time
Entry, Mid, Senior level
Responsibilities
Raytheon is currently looking for talent to fill a Cyber Engineer role located in Riyadh, Saudi Arabia or Eastern Province, Saudi Arabia. It is contemplated that these positions would ultimately support a planned Joint Venture between Raytheon and Saudi Aramco affiliated companies that has not yet been formed and is subject to pre-formation regulatory clearances.

Location: Middle East Country

Looking for a qualified individual who can support the technical infrastructure aspects for the SOC team with providing support and developing capabilities for 24x7x365 security operations.

The Cyber Engineer oversees all phases of security infrastructure development, research, implementation and maintenance. The Cyber Engineer provides engineering and technical support associated with and assisting with cybersecurity product deployments: supporting and maintaining internal Cybersecurity platforms; managing technical service requests; providing resolution support for SOC end-user issues; laboratory and demonstration configurations; and providing other support for Cybersecurity solutions, network systems, and SOC systems.

Designs, develops, documents, analyzes, tests, integrates, debugs, conducts research and/or discovers and analyzes security flaws or vulnerabilities in software, networks, systems, applications and/or provide mitigation strategies. Ensures system security needs are established and maintained for various objects/matters. Integrates new architectural features into existing infrastructures, design cyber security architectural artifacts, provide architectural analysis of cyber security features and relate existing system to future needs and trends. Evaluates computer software and network for threats and/or malware; collect data from a variety of network security tools, including intrusion detection system alerts, firewall and network traffic logs, and host system logs to analyze events that occur within their environment. Employs and provides computer advanced forensic tools, technique, and intrusion support for attack reconstruction and high technology investigations, while reviewing threat data from various sources.

Responsibilities:

Design, implement, and support of Cybersecurity solutions and procedures.
Plan, coordinate, implement, and support new Cybersecurity systems, products, and applications.
Work with the Network and IT teams to implement customer projects.
Troubleshoot and provide solutions to address network and server performance issues.
Monitor and maintain Cybersecurity equipment/systems/networks.
Assist with vender certification testing.
Assist with vender product testing.
May be required to respond to after-hours requests as required in a 24 x 7 environment.
Must be willing to perform on-call duties, on a rotating basis.
Must be willing to travel to CONUS and OCONUS locations to support customer initiatives, if requested
Coordinate, manage and administer the updating of rules and signatures (e.g., intrusion detection/protection systems, anti-virus, and content blacklists) for specialized cybersecurity applications
Identify potential conflicts with implementation of any computer network defense (CND) tools within the CND service provider area of responsibility (e.g., tool/signature testing and optimization)
Assist in identifying, prioritizing, and coordinating the protection of critical cybersecurity infrastructure and key resources
IDS/IPS Signature Analysis, Development and Testing
SIEM content Analysis, Development and Testing
Web Content Filtering Analysis, Development and Testing
Intelligence Gathering
Testing of existing and new technologies in the ITA Lab
Tune IDS/IPS Systems
Review/analyze requested changes for equipment, technology and/or other factors/trends, which may impact existing solution consistent with solution modifications.
Initialize IDS design/deployment.
Daily IDS analysis/monitoring and generating technical and executive summary reports.
Incident response.
Development of standard operating procedures and other technical documentation for the IDS infrastructure.
Consult with hardware, communications, database experts and /or vendors to ensure system viability.
Candidates will be subject to skillset evaluation in interview process to validate technical capability.
Perform advanced system design functions, including interpretive analyses, chart preparation and associated diagrams/enhancement plans.
Ensure applicable documentation is updated according to client standards.
Routinely provide guidance to and assists in the training of less experienced staff.
Required Skills:
Willing to work rotating shifts with moderate overtime
8+ years' experience related to Information Assurance/Cyber Technologies
6+ years' experience in Intelligence collection, analysis, and reporting process/procedures
Experience leading and providing Security development/research support for all phases of IDS/IPS, Security Information Management and Web Content Filtering development.
Demonstrated advanced understanding and in-depth knowledge of regular expressions
Demonstrated advanced understanding and in-depth knowledge of scripting languages (perl, python, javascript, etc.)
Demonstrated experience in Security Information Management (SIM) and Intrusion Prevention System (IPS) tools
Experience establishing and maintaining good working relationships in all levels of the organization, including customers, organizations, internal management, and support
organizations
Strong leadership and communication skills, including negotiations experience
Working knowledge of network protocols and common services such as DNS, FTP, email, TCP/ICMP/UDP
Ability to assess information of network threats such as scans, computer viruses or complex attacks
Working knowledge of WAN/LAN concepts and technologies
Working knowledge of Linux/Unix, including scripting, and basic system administration.
Knowledge of signature development
Familiarity with packet analysis to include:

HTTP Headers & Status codes o SMTP Traffic & Status codes o FTP Traffic & Status

Codes

DNS

Queries

PKI

Certificate

Exchange

Knowledge

of U.S.

Government

Information

Assurance

policies,

procedures,

standards,

guidelines,

and

objectives.
Desired
Skills:
Experience

with Splunk, VMWare

and

Sourcefire/Snort

is a plus

Experience

with SQL

Server,

Microsoft

Access,

XML,

and

scripting
Security

Operations

Center

(SOC)/Network

Operations

Center

(NOC)
Desired
Certifications:
Security+CE

Certified

Information

Systems

Security

Professional

(CISSP)

GIAC

Security Expert (GSE)

Certified

Ethical

Hacker

(CEH)

GIAC

Incident

Handler

(GCIH)

or GIAC

Intrusion

Analyst

(GCIA)

CISSP-Information

Systems Security

Engineering

Professional

(ISSEP)

RequiredEducation(includingMajor):

Bachelor of Science Degree with major in ComputerScience/ElectricalEngineering,Engineering,Science or relatedfield. Must have a minimum of 8+ years' experience or equivalenteducationandexperience.

Candidates will be subject to skillset evaluation in interview process to validate technical capability.


165714
Business Unit Profile
Raytheon Intelligence & Space delivers the disruptive technologies our customers need to succeed in any domain, against any challenge. A developer of advanced sensors, training, and cyber and software solutions, Raytheon Intelligence & Space provides a decisive advantage to civil, military and commercial customers in more than 40 countries around the world. Headquartered in Arlington, Virginia, the business generated $15 billion in pro forma annual revenue in 2019 and has 39,000 employees worldwide. Raytheon Intelligence & Space is one of four businesses that form Raytheon Technologies Corporation.
Relocation Eligible
No
Clearance Type
None / Not Required
Expertise
Computer Engineering
Computer Science
Cyber Jobs
Type Of Job
Full Time
Work Location
Saudi Arabia - Riyadh
Raytheon Technologies is an equal opportunity employer. All qualified applicants will receive consideration for employment without regard to race, color, religion, sex, sexual orientation, gender identity, national origin, disability or veteran status.
Apply
Success Profile
What does it take to be successful at Raytheon Technologies? Check out these traits to see if you have the right mix.
Adaptable
Communicator
Inventive
Leadership
Problem-Solver
Team player
Quote
Felicia Jackson belongs to Raytheon Technologies' employee group for veterans and those who support them. After 24 years in the Air Force, she started a new career at Raytheon Technologies. "I wanted to go where people would support me," she told us.

Rewards
401(k) / Retirement Plans

Employer Matching, if you elect to enroll company matches up to 3%.

Work / Life Balance

Raytheon Technologies supports a variety of flexible work arrangements including compressed work weeks, flextime, job sharing, 9/80, reduced hours and telecommuting.

Career Development

At Raytheon Technologies, we foster an inclusive culture of professional development. We support a variety of developmental opportunities including: Mentoring programs, Skills Development, Leadership Development, Rotational job assignments, and Continuous Improvement, all of which contribute to advancement of our employee's capabilities.

Paid Time Off

Accrue paid time off monthly. Receive 10-12 holidays per year with some locations shutting down the week between Christmas and New Year's Day.

Relocation Assistance

Select technical positions are eligible for relocation packages. See specific job description for eligibility requirements.

Parental Leave

Raytheon Technologies offers all eligible employees up to three weeks paid parental leave for the birth or adoption of a child (separate from paid maternity leave or Family & Medical Leave Act).
Explore job location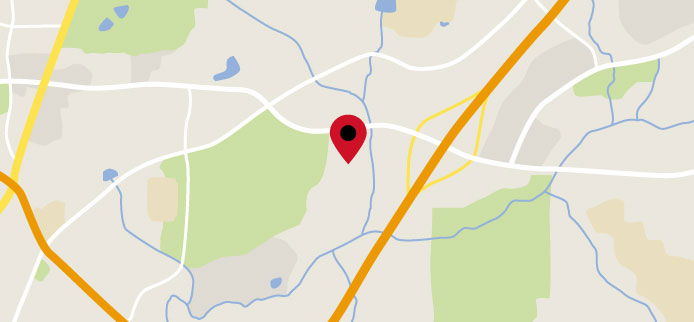 Explore nearby restaurants, airports, gyms, banks, and more. View the map to see more information.
View Map