Intelligence Analyst
Apply
Requisition ID 183205BR
Most Recent Date Posted 09/20/2021
Raytheon Intelligence & Space provides Operations and Maintenance (O&M) support for the Intelligence Community.

We are seeking Intelligence Analysts to develop and/or grow necessary intelligence operations industry skills which utilize a wide variety of specialized electronic equipment for the operational identification, acquisition, and initial quality control measurements of highly-technical intelligence information products. These products are provided directly to the customer within a real-time operations working environment and are integral to fulfilling national and global information product requirements.

Position Responsibilities:
Operate a variety of electronic equipment integrated into a single console or part of an overall system.

Perform operational verification of assigned systems and data products, to include initial quality control checks and system optimization.

Review sources and identify data products to be acquired and conditioned via electronic techniques and processes.

Maintain data logs and knowledge of current events and trends relatable to working within evolving real-world intelligence requirements.
Applicants:
Qualified Applicants must be a U.S. Person, or a Non U.S. person, who is eligible to obtain any required Export Authorizations.

Qualified Applicants will be subject to a security investigation and must meet minimum qualifications for program access to classified information, which are:

Must have an active TS/SCI Security Clearance (in scope or enrolled in Continuous Evaluation)

Must have an in-scope C.I. Polygraph with U.S. Citizenship;

Or must have an active TS/Positive Vetting Security Clearance with Australian Citizenship

Selected Applicants and their eligible dependents must have the ability to satisfy requirements for applicable International VISAs.

Selected Applicants and their eligible dependents must be able to pass site-required basic medical and remote psychological examinations prior to being cleared for this position and granted approval for international travel.

Selected applicants will be presented with the Raytheon Technologies Industry-Leading Salary and Benefits Total Rewards Package. In addition, due to the internationally isolated location of this position, the selected applicants will also be presented with a highly-competitive and retention-incentivized remote overseas benefits package specific to this operations program.
Requirements:
An active and in-scope U.S. TS/SCI security clearance with C.I. Polygraph or must have an active TS/Positive Vetting Security Clearance with Australian Citizenship

Must be able to distinguish the difference between red, blue, and green colors on a computer monitor, wear headsets to sustain communication and awareness with team members, and be able to sit and maintain focus throughout their shift - with adequate rest and meal breaks provided.

Through provided formal course training, on-the-job training (OJT), and ongoing technical mentoring & development:

Cultivate essential skills to identify various basic waveforms and modulation.

Develop abilities necessary to apply electronic measuring techniques.

Must possess strong verbal communication and interpersonal skills, with teaming engagement and growth mindsets.
Desired Qualifications:
Experienced in participating in and effectively contributing to a highly-collaborative team environment.

Experienced in making procedure-based decisions and remaining calm under pressure.

Experienced with working in direct support of customers and shifting priorities.

Experienced in controlling work data flow in a disciplined, prioritization and methodical manner.

Prior professional experience involving teaming, prioritization, quality assurance, customer service, or technical data entry.

Prior professional or military experience in a technical intelligence operations environment is a plus.
Education & Experience:
Typically the ideal candidate will have a Bachelor's Degree or 8 years of related experience in lieu of a degree. Military experience may substitute for some requirements. Military technical certification credit for military experience (*military personnel who have been formally trained or have relevant experience obtained while in service versus civilian training).
Hours & Duration:
This position is performed on a 12-hour rotating shift schedule; rotating between 2 days, 2 nights, and 4 days off - to include working subsequent days, nights, weekends, and holidays aligned with the shift team schedule.

Overtime opportunities are generally available to assist in peer leave coverage, but never mandated.

This position is a two-year tour commitment, with multiple subsequent two-year tours possible based on performance as measured through individual contributions and behaviors.
Growth & Development:
This position is part of a robust professional and technical succession plan that provides ongoing opportunities to develop next-level industry skillsets through formal and informal mentoring. These opportunities enable self-driven candidates to develop further within the program through training and growth opportunities in advanced technical contribution, specialized technical support, in-depth analysis, resource allocation and management, or supervisory / managerial career paths.
Culture
Selected applicants will join a diverse, joint-operating team environment where precision and professionalism are an integral part of the culture which provides critical global intelligence data solutions that meet or exceed developing joint-national security requirements. Our core values of trust, respect, collaboration, innovation, and accountability are a part of everything we do, and we welcome like-minded candidates eager to join the team and develop new skills that forge a lasting career.
Raytheon Technologies is an equal opportunity employer and considers qualified applicants for employment without regard to race, color, creed, religion, national origin, sex, sexual orientation, gender identity and expression, age, disability, or Vietnam-era, or other eligible veteran status, or any other protected factor.

As vaccine requirements in both the U.S. and overseas continue to evolve, there may be future country, customer, or other mandates requiring employees to be vaccinated. Therefore, it is possible that in the future this position may require that the successful candidate be vaccinated against COVID-19 as a condition of employment. Since vaccine availability varies around the world, vaccine brands/origins also vary by country, and there is no guarantee of eligibility to receive the vaccine in the host country once deployed, it is recommended that the successful candidate get vaccinated prior to deployment.
183205
Business Unit Profile
Raytheon Intelligence & Space delivers the disruptive technologies our customers need to succeed in any domain, against any challenge. A developer of advanced sensors, training, and cyber and software solutions, Raytheon Intelligence & Space provides a decisive advantage to civil, military and commercial customers in more than 40 countries around the world. Headquartered in Arlington, Virginia, the business generated $15 billion in pro forma annual revenue in 2019 and has 39,000 employees worldwide. Raytheon Intelligence & Space is one of four businesses that form Raytheon Technologies Corporation.
Relocation Eligible
Yes
Ability to Telecommute
No telecommuting
Clearance Type
TS/SCI with CI Poly - Current
Expertise
Intelligence Analyst
Type Of Job
Full Time
Work Location
Australia - Northern Territory
Alice Springs

Raytheon Technologies is An Equal Opportunity/Affirmative Action Employer. All qualified applicants will receive consideration for employment without regard to race, color, religion, sex, sexual orientation, gender identity, national origin, disability or veteran status, age or any other federally protected class.
Apply
Explore job location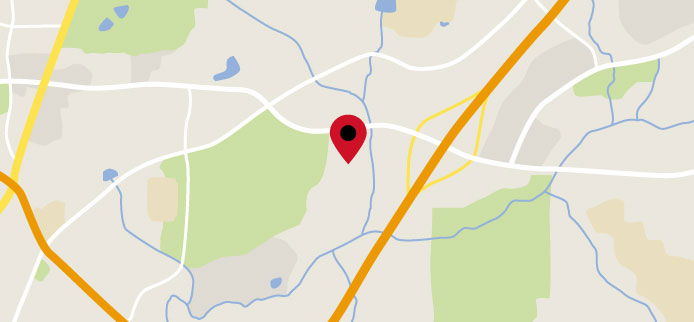 Explore nearby restaurants, airports, gyms, banks, and more. View the map to see more information.
View Map
Related Content
Work on classified projects and enjoy plenty of recognition

Whether you're just starting out on your career journey or a experienced professional, it's important that you feel recognized and rewarded for your contributions.

Raytheon is proud to offer a comprehensive and competitive benefits package to you, your spouse and your eligible children. In addition to protecting you and your family's health and well-being, we offer important income and work/life benefits to meet your needs. Learn More

Turn unique thinking into one-of-a-kind solutions

Diversity. Every company likes to talk about it, but few have embraced it with quite the same commitment as we have here at Raytheon. As a result, diversity has become a competitive imperative and an integral part of our business model, particularly as we continue to grow internationally. Learn More

Work as one to make a difference to millions

Here at Raytheon, we innovate across all domains: from land and sea to air, space, and cyberspace.It's innovation made possible by a strong internal culture and a vision that's shared by Raytheon employees across the globe – a vision of one global team creating trusted, innovative solutions to make the world a safer place. Learn More
Download our Corporate Responsibility Report.