Systems Engineers
Apply
Requisition ID 188369BR
Most Recent Date Posted 10/04/2021
Join a highly respected global company and world leader in innovation and technology;
Offering challenging and rewarding opportunities in support of Australia's defence capability;
Multiple locations: Sydney, Perth, Adelaide.
At Raytheon Australia, we draw the brightest minds and give them work that excites them while continuously developing an environment for learning, to maintain a highly skilled and world-class workforce. As the leading systems integrator for our Collins Class Submarines, we provide mission support and solutions to protect, secure and defend our nation - helping to make the world a safer place.
Raytheon Australia is entering an exciting new phase of technology and innovation, with new opportunities for Engineering professionals who are interested in unique roles in a great team environment. Working proactively and in collaboration with functional teams and defence force specialists, you will have the opportunity to engage directly with RAN personnel, as you provide the vital support necessary to maintain our Collins Class Submarines. In your new role with the Raytheon Australia team, a background in Naval or Military electronics technology, hardware and systems will be highly advantageous.
A Systems Engineer is required to provide integration, verification and validation support to the assigned project. The Systems Engineer will apply their extensive technical expertise to provide comprehensive solutions to the current phase of the project, taking cognisance of cost and schedule constraints whilst ensuring adherence to processes.
Key Responsibilities
Utilise your ingenuity, creativity and resourcefulness to initiate, recommend or provide Systems Engineering solutions whilst ensuring adherence to processes set down by the Systems Engineering Manager;
Provide a high degree of technical leadership and expertise to support project activities;
Understand the Systems Engineering methodology, tools and procedures required to complete the Systems Engineering tasks assigned;
Serve as consultant to program management in long-range program planning;
Support a culture of teamwork, enthusiasm and a proactive nature within your assigned Team.
Skills, Experience and Qualifications
Tertiary Engineering qualification in a relevant engineering discipline;
Demonstrate a high level of technical expertise; apply and communicate knowledge effectively to others;
Exposure to and understanding of the Defence environment (Desirable);
Experience in Systems Engineering involving one or more of the following: requirements management, analysis, integration, verification and validation;
Motivation and eagerness to learn more about our business, its people, technical issues and a desire to apply those learned skills and knowledge to achieve organisational outcomes.
Successful candidates must be eligible to obtain and maintain an Australian Defence Security Clearance. Eligibility can be found at http://www.defence.gov.au/agsva
If you are looking for a challenging and rewarding career access your next mission now by clicking the "Apply" button below or contact us at careers@raytheon.com.au188369
Business Unit Profile
When you join Raytheon Australia
you are joining a recognised leader and trusted partner in the global defence industry. As the leading systems integrator for our Collins Class Submarines, we provide mission support and solutions to protect, secure and defend our nation - helping to make the world a safer place.
Relocation Eligible
No
Clearance Type
Negative Vetting 1
Expertise
Engineering Technology
Type Of Job
Full Time
Work Location
Australia - New South Wales
Macquarie Park
Sydney
Australia - South Australia
Mawson Lakes
Adelaide
Australia - Western Australia
Henderson

Raytheon Technologies is An Equal Opportunity/Affirmative Action Employer. All qualified applicants will receive consideration for employment without regard to race, color, religion, sex, sexual orientation, gender identity, national origin, disability or veteran status, age or any other federally protected class.
Apply
Explore job location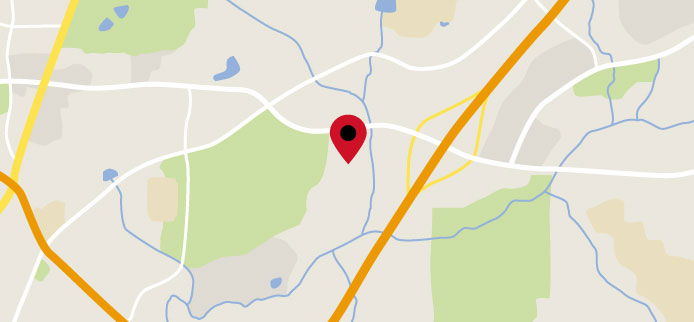 Explore nearby restaurants, airports, gyms, banks, and more. View the map to see more information.
View Map
Related Content
Work on classified projects and enjoy plenty of recognition

Whether you're just starting out on your career journey or a experienced professional, it's important that you feel recognized and rewarded for your contributions.

Raytheon is proud to offer a comprehensive and competitive benefits package to you, your spouse and your eligible children. In addition to protecting you and your family's health and well-being, we offer important income and work/life benefits to meet your needs. Learn More

Turn unique thinking into one-of-a-kind solutions

Diversity. Every company likes to talk about it, but few have embraced it with quite the same commitment as we have here at Raytheon. As a result, diversity has become a competitive imperative and an integral part of our business model, particularly as we continue to grow internationally. Learn More

Work as one to make a difference to millions

Here at Raytheon, we innovate across all domains: from land and sea to air, space, and cyberspace.It's innovation made possible by a strong internal culture and a vision that's shared by Raytheon employees across the globe – a vision of one global team creating trusted, innovative solutions to make the world a safer place. Learn More
Download our Corporate Responsibility Report.