Programme Manager - Dreadnought
Apply
Requisition ID 170709BR
Date updated 01/25/2021
Raytheon UK Dreadnought Crew Trainer Prime and System Integrator Programme Manager Summary of Role:
Raytheon UK is looking for a dynamic, driven, inspirational and highly experienced Senior Programme Manager to lead the successful capture and then delivery of a major and strategically important contract for a Prime and Systems Integrator role, focused on delivering highly complex training for the Royal Navy Submarine Service.
As the Programme Manager for Raytheon UK in a prime role, leading other Tier 1 and Tier 2 partners, you will utilise Raytheon and partners' national and international capabilities in systems integration, training technology, innovation, business transformation and continuous improvement to manage the generation of a winning bid, then deliver and grow the contract while supporting the delivery of mission critical training.
Main Duties:
The Programme Manager will work with our industry partners to first capture, then deliver, complex systems integration to generate and grow world-leading, bleeding edge training for strategic UK capability. This will require drawing on your own extensive senior delivery and leadership experience, ideally in a highly complex [training] systems integration role, while fully utilising and drawing on the latest training technologies, transformational techniques and innovation available across the wider Raytheon businesses, nationally and internationally.
The main duties of the role are to: 




Take a leading role in the combined Raytheon UK and partners' capture team, through the bid and proposal phase to contract win and into delivery. 
Strategically coordinate the capture activities for Raytheon UK as the prime contractor. 
Lead, manage and successfully deliver all contractual requirements within agreed budgets and to performance standards. 
Work closely with customers, staff, partners and other Raytheon UK functions and businesses to exceed customer expectations through new, innovative and beneficial technologies and training delivery methods. 
Drive effectiveness improvements through delivery and performance excellence, process optimisation, innovation and business transformation using Raytheon's own proven processes and techniques. 
Develop strong and trusted working relationships with key stakeholders within the customer and partner communities.  
Work with our commercial partners to ensure customer satisfaction and long-term strategic positioning for future opportunities. 
Candidate Requirements:




Successful track record in delivering complex and multifaceted programmes, preferably for a prime contractor, to deliver highly successful, complex systems integration outcomes. 
Experienced in working within partnering environments in a prime contractor role, alongside the customer and other contract delivery contractors. 
Experienced in leading large multi-disciplined teams over geographically dispersed sites. 
Preferably experienced in programmes involving highly complex and specialised simulation/emulation integration in the context of delivering new and innovative training capability. 
Preferably experienced in leading through complex capture activity for strategic capability. 
Track record of delivering business transformation through innovation, continuous improvement and the introduction of new technologies and methodologies. 
Strong commercial, financial and performance management skills commensurate with delivery of large complex projects.  
Highly experienced user of industry standard project management tools, techniques and methodologies. 
Underwater domain experience will be advantageous. 
Current holder of, or eligibility to obtain, SC MOD security clearance. 
Due to the security classification of this programme, must be UK national and resident in the UK.
About Raytheon UK
With facilities in Broughton, Waddington, Glenrothes, Harlow, Gloucester, Manchester and with presence across other customer sites also, Raytheon UK is invested in the British workforce and the development of UK technology.
Across the country Raytheon UK employs 1,700 people and supports 8,000 jobs. As a prime contractor and major supplier to the UK MOD, Raytheon continues to invest in research and development, supporting innovation and technological advances across its core mission areas Airborne ISR, Weapons & Sensors, and Cyber & Intelligence.
Raytheon UK is a landed company, part of Raytheon Technologies and sits within the Raytheon Intelligence & Space business.
About Raytheon Technologies
Raytheon Technologies is an aerospace and defence company that provides advanced systems and services for commercial, military and government customers worldwide. It comprises four industry-leading businesses – Collins Aerospace Systems, Pratt & Whitney, Raytheon Intelligence & Space and Raytheon Missiles & Defence. Its 195,000 employees enable the company to operate at the edge of known science as they imagine and deliver solutions that push the boundaries in quantum physics, electric propulsion, directed energy, hypersonics, avionics and cyber security.
Formed in 2020 through the combination of Raytheon Corporation and the United Technologies Corporation aerospace businesses, headquartered in Waltham, Massachusetts.
Standard Benefits:
25 days holiday + statutory public holidays
Contributory Pension Scheme (up to 10.5% company contribution)

6 times salary 'Life Assurance'

Flexible Benefits scheme with extensive salary sacrifice schemes

Enhanced sick pay scheme

Enhanced Family Friendly Policies, including enhanced Maternity & Shared Parental leave

37hr working week, with early finish Friday (hrs may vary depending on role, job or site arrangements)

Flexible working arrangements can be considered wherever we can (depending on the role) so please enquire to our Recruitment team to explore flexible working possibilities.
Diversity:
Diversity is a core business imperative at Raytheon. We are an equal opportunity employer that promotes inclusiveness and always employs the best professionals for the job. Having a diverse workforce allows Raytheon to draw upon a range of different ideas and experiences which supports growing our business and creates an environment where everyone has an equal opportunity for success.
Raytheon UK pro-actively encourages diversity of ideas, thoughts, and networking opportunities and has created Employee Resource Groups (ERGs) including Raytheon Women's Network, RayBAME, YesNet (Young Employees Success Network), Raytheon Reservist Network (RaRe), Raytheon Alliance for Diverse Abilities (RADA), RayPride and all work together with our Diversity & Inclusion council, and all Raytheon employees are welcome to participate regardless of their background.
As a proud contributor to the HM Armed Forces, Raytheon UK signed the HM Armed Forces covenant in 2014. Due to the varied activities and support to our Armed Forces & Reservists,
Raytheon UK has since been awarded the prestigious Covenant 'Gold Award' Employee Recognition.
Raytheon UK recognise that our people are the critical factor in our success, and we strive to provide a challenging and rewarding careers.
170709
Relocation Eligible
No
Ability to Telecommute
Part time telecommuting
Clearance Type
SC
Expertise
Program Management
Type Of Job
Full Time
Work Location
United Kingdom - Harlow
United Kingdom - Portsmouth

Raytheon Technologies is An Equal Opportunity/Affirmative Action Employer. All qualified applicants will receive consideration for employment without regard to race, color, religion, sex, sexual orientation, gender identity, national origin, disability or veteran status, age or any other federally protected class.
Apply
Explore job location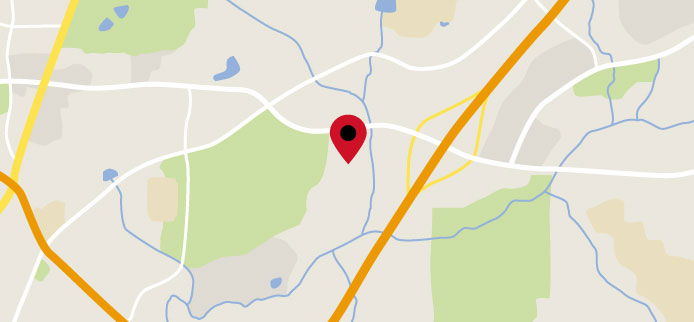 Explore nearby restaurants, airports, gyms, banks, and more. View the map to see more information.
View Map