Senior Vulnerability Researcher
Apply
Requisition ID 179126BR
Most Recent Date Posted 06/16/2021
Senior Vulnerability Researcher
What is Raytheon's Strategic Research Group (SRG)?
Part of Raytheon UK's Cyber and Intelligence (C&I) business, the Strategic Research Group (SRG) is a multi-disciplinary expert team focused on next-gen research in artificial intelligence, security research and cloud technology.
SRG is not yet another software team building enterprise solutions. The group operate at the cutting edge of technology and research, applying world class research to customer-relevant challenges in order to create unique prototypes, genuine expertise and valuable hands-on skills.
Established in Jan 2019, SRG was created to focus Raytheon's efforts on next-generation technologies critical to create the future capabilities our customers demand. In the short time since the group was established, greats success - both technically and commercially - has been achieved.
As a result of these successes, SRG is seeking to grow, allowing the group to tackle more challenges and deliver further successes.
What makes SRG different?
SRG is an expert group, made of a team of people with broad skills, expertise and experience. The team includes post-doctorate researchers, experienced data scientists and engineers with customer knowledge, security research and machine learning expertise.
SRG's culture sets it apart from many other teams. It is vital to how the group operates and to its success.
SRG values creating and sharing tangible results over creating overly detailed plans and excessive PowerPoint presentations. The team deliver a mix of internally funded research and customer funded projects.
SRG work on a 'cloud first' basis - AWS, Atlassian, GitHub, Slack are main productivity tools.
SRG is collaborative, supportive and independent. Above all, every member of the group strives to delight and impress our stakeholders, taking great pride in their work.
The Role
The role primarily consists of vulnerability research and exploit development against a variety of technologies.
This role forms part of the Raytheon Strategic Research Group, which is a multi-disciplinary team focused on next-gen research in security research, AI and Machine Learning. The SRG security research team is currently small, so this is a fantastic time to join us to help shape our strategy and influence the work we go after.
Candidates will ideally have a curious mindset, enjoy problem solving and have a history of taking things apart to understand how they work.
The strong candidates will also have a variety of low-level operating systems experience and prior experience in identifying and exploiting vulnerabilities. We are particularly interested in candidates who have a track record of finding vulnerabilities in major operating systems.
We are looking for candidates who have a selection of the following desired skills:
Understanding of OS internals (any major OS)

Knowledge of computer architecture (e.g. x86, x64, ARM)

Experience reading or writing assembly

Experience developing embedded systems

Understanding of network protocols

Understanding of exploit mitigations such as DEP and ASLR

Reverse engineering experience (e.g. IDA Pro, Ghidra)

Experience using debuggers such as GDB, WinDbg or OllyDbg

Experience using or developing fuzzers

Experience with C or C++

Rapid prototyping experience
If you are looking for a role and a team that will challenge you to achieve success for our customers, then providing you have the skills and the ability to achieve Government clearance, we want to hear from you today.
About Raytheon UK





With facilities in Broughton, Waddington, Glenrothes, Harlow, Gloucester, Manchester with presence across other customer sites also. As a prime contractor and major supplier to the U.K. Ministry of Defence, Raytheon continues to invest in research and development, supporting innovation and technological advances across its core mission areas Weapons & Sensors, and Cyber, Space & Training.





The Cyber, Space & Training business, consists of four mission areas: National Security Cyber; Space & Airborne; Command, Control, Computers & Intelligence (C4I); and Training. Cyber, Space & Training provides our customers unrivalled technical and training services spanning all domains across a wide range of customers.





Raytheon UK is a landed company, part of the Raytheon Technologies organisation and sits within the Raytheon Intelligence & Space business





About Raytheon Technologies





Raytheon Technologies Corporation is an aerospace and defence company that provides advanced systems and services for commercial, military and government customers worldwide. It comprises four industry-leading businesses – Collins Aerospace Systems, Pratt & Whitney, Raytheon Intelligence & Space and Raytheon Missiles & Defence. The company, formed in 2020 through the combination of Raytheon Company and the United Technologies Corporation aerospace businesses, is headquartered in Waltham, Massachusetts.






Raytheon Career Development:





Raytheon has a wealth of resources available to help you develop your career from the moment you join. Activities range from on-line learning modules, to external training and support for taking professional qualifications relevant to your role.





Standard Benefits:



25 days holiday + statutory public holidays

Contributory Pension Scheme (up to 10.5% company contribution)

6 times salary 'Life Assurance'

Flexible Benefits scheme with extensive salary sacrifice scheme's.

Enhanced sick pay scheme

Enhanced Family Friendly Policies, including enhanced Maternity & Shared Parental leave.

37hr working week, with an early finish Friday (hours may vary depending on role, job requirement or site specifics arrangements).
Flexible working arrangements can be considered wherever we can (depending on the role) so please enquire or highlight any request to our Recruitment team to explore flexible working possibilities.

Canteen facilities available at Harlow & Glenrothes sites and Manchester & Gloucester offer free snacks & drinks (hot & cold).






Diversity:





Diversity is a core business imperative at Raytheon. We are an equal opportunity employer that promotes inclusiveness and always employs the best professionals for the job. Having a diverse workforce allows Raytheon to draw upon a range of different ideas and experiences which supports growing our business and creates an environment where everyone has an equal opportunity for success.





Raytheon UK pro-actively encourages diversity of ideas, thoughts, and networking opportunities and has created Employee Resource Groups (ERGs) including Raytheon Women's Network, RayBAME, YesNet (Young Employees Success Network), Raytheon Reservist Network (RaRe), Raytheon Alliance for Diverse Abilities (RADA), RayPride.





Security




All successful applicants must be eligible & willing to obtain a SC clearance with the view to progressing to DV level which would be sponsored by Raytheon UK. For further information on the criteria to obtain this please visit -

https://www.gov.uk/security-vetting-and-clearance

.


179126
Relocation Eligible
Yes
Clearance Type
SC
Expertise
Computer Engineering
Type Of Job
Full Time
Work Location
United Kingdom - Gloucester

Raytheon Technologies is An Equal Opportunity/Affirmative Action Employer. All qualified applicants will receive consideration for employment without regard to race, color, religion, sex, sexual orientation, gender identity, national origin, disability or veteran status, age or any other federally protected class.
Apply
Explore job location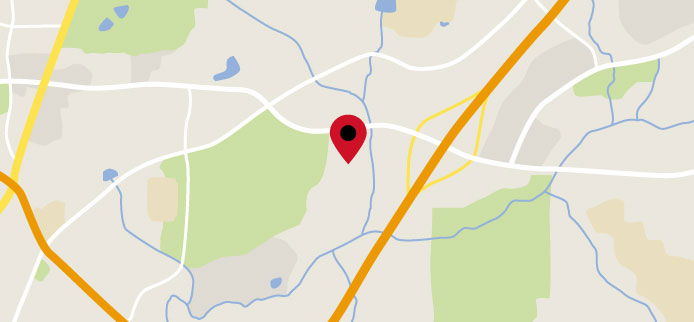 Explore nearby restaurants, airports, gyms, banks, and more. View the map to see more information.
View Map