Developing the technology of tomorrow: Conor's role as a Software Engineer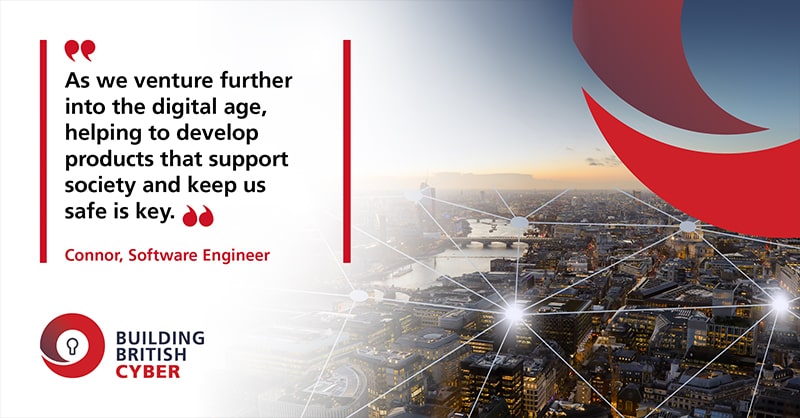 Cyber security is constantly evolving and innovating as we face new threats, and the UK needs to ensure it is keeping pace with the latest developments. We are taking the lead on Building British Cyber and recruiting people from a variety of different backgrounds to our cyber and intelligence teams.
At Raytheon UK, our people are constantly looking at how we can evolve our technology. Conor is one of our software engineers developing the technology to defend the UK from tomorrow's threats. We caught up with him to find out more about his work and why he joined Raytheon UK.