Finance Manager - NSC
Apply
Requisition ID 170673BR
Date updated 11/22/2020
Job Title: Finance Manager - NSC
Location(s): Gloucester
An exciting opportunity to join our growing National Security Cyber (NSC) business unit and be the Finance Manager for our site in Gloucester.
Summary of Role:
Reporting to the Deputy Head of Finance; Cyber, Space & Training, the main focus of the role will be on providing robust and accurate financial analysis including maintenance of financial reports, analysis of performance data, generation and analysis of cost data, support to management and programme teams and support of internal/external reviews and audits.
Main Duties:
Provide day-to-day financial support to the NSC Project Team and its Functional leaders.

Understand and communicate the link between programme and financial performance across the business.
Support the business lifecycle process; develop financial analysis to support Gate 3 (bid / no-bid) meetings and Gate 4 (proposal approval) meetings and any other Gates deemed appropriate.
Review and understand customer requests for Task Order Quotation.
Work with the Bid Team to ensure that Quotation Pricing is structured to meet both internal and external pricing requirements.
Prepare financial analysis / data to support any customer requested data, in support of open book and transparency obligations.
Finance lead in Monthly and Weekly Programme Reviews; both internal and external contractually required meetings
Support Programme monthly forecasting process and Quarterly Estimate at Completion (EAC) Process.
Support EAC development with analysis and recommendations based on recent performance metrics
Support the development of EVMS tool and processes
Support the Programme Risk & Opportunities process (Development, Analysis, & Review)
Lead the Programme input to Business Forecasting Process for Bookings, Sales, Fee, Cash Collections.

Forecasting new business

Forecasting sales, profit and cash

All Reporting cycles, ie monthly, current year, annual budget and 5YP

Submission of all forecasts on time and in the required format

Co-ordination of all reporting timetables, templates and FP&A common standards

Maintain all contract attributes and financial controls within a Cognos forecasting databases

Using analytical skills to add value to RTN UK by identifying opportunities and mitigating financial risks

Improve Cash Management within the Business by tracking cash receipts, billings and third party payments
Act as the "financial conscience" of the business and ensure Business and Financial Policy adherence
Liaise with other personnel within Finance and other functions in order to exchange our specialist support / knowledge.
Champion best practice and look to improve systems and processes

Other ad-hoc analysis as required by the business and wider finance teams
Candidate Requirements:
Essential:
-
Qualified accountant (CIMA preferred) with proven relevant commercial experience in a similar defence or complex contracting environment.
- Resilience to work in a fast-paced, changing Organisation;
- Finance experience in complex project environment, ideally software development or similar would be advantageous.
Desirable:
- Good communication and presentation skills;
- Excellent knowledge of MS Excel;
Commercial & Business acumen;
Good Analytical skills;
Previous experience in a business facing role essential
Pro-active, "hands-on" approach
Desire to go that "extra mile" to deliver.
Have an existing security clearance or able & willing to achieve a level of security clearance.
Standard Benefits:
·
25 days holiday + statutory public holidays
·
Contributory Pension Scheme (up to 10.5% company contribution)
·
6 times salary 'Life Assurance'
·
Flexible Benefits scheme with extensive salary sacrifice scheme's.
·
Enhanced sick pay scheme
·
Enhanced Family Friendly Policies, including enhanced Maternity & Shared Parental leave.
·
37hr working week, with an early finish Friday (hours may vary depending on role, job requirement or site specifics arrangements).
Flexible working arrangements can be considered wherever we can (depending on the role) so please enquire or highlight any request to our Recruitment team to explore flexible working possibilities.
About Raytheon UK
With facilities in Broughton, Waddington, Glenrothes, Harlow, Gloucester, Manchester with presence across other customer sites also. Raytheon UK is invested in the British workforce and the development of UK technology. Across the country Raytheon UK employs 1,700 people and supports 8,000 jobs. As a prime contractor and major supplier to the U.K. Ministry of Defence, Raytheon continues to invest in research and development, supporting innovation and technological advances across its core mission areas Weapons & Sensors, and Cyber, Space & Training.
Raytheon UK is a landed company, part of the Raytheon Technologies organisation and sits within the Raytheon Intelligence & Space business
About Raytheon Technologies
Raytheon Technologies Corporation is an aerospace and defence company that provides advanced systems and services for commercial, military and government customers worldwide. It comprises four industry-leading businesses – Collins Aerospace Systems, Pratt & Whitney, Raytheon Intelligence & Space and Raytheon Missiles & Defence. Its 195,000 employees enable the company to operate at the edge of known science as they imagine and deliver solutions that push the boundaries in quantum physics, electric propulsion, directed energy, hypersonics, avionics and cyber security. The company, formed in 2020 through the combination of Raytheon Company and the United Technologies Corporation aerospace businesses, is headquartered in Waltham, Massachusetts.
Raytheon Career Development:
Raytheon has a wealth of resources available to help you develop your career from the moment you join. Activities range from on-line learning modules, to external training and support for taking professional qualifications relevant to your role.
Diversity:
Diversity is a core business imperative at Raytheon. We are an equal opportunity employer that promotes inclusiveness and always employs the best professionals for the job. Having a diverse workforce allows Raytheon to draw upon a range of different ideas and experiences which supports growing our business and creates an environment where everyone has an equal opportunity for success.
Raytheon UK pro-actively encourages diversity of ideas, thoughts, and networking opportunities and has created Employee Resource Groups (ERGs) including Raytheon Women's Network, RayBAME, YesNet (Young Employees Success Network), Raytheon Reservist Network (RaRe), Raytheon Alliance for Diverse Abilities (RADA), RayPride and all work together with our Diversity & Inclusion council, and all Raytheon employees are welcome to participate regardless of their background.
170673
Relocation Eligible
No
Clearance Type
DV
Expertise
Accounting
Finance
Type Of Job
Full Time
Work Location
United Kingdom - Gloucester
Raytheon Technologies is an equal opportunity employer. All qualified applicants will receive consideration for employment without regard to race, color, religion, sex, sexual orientation, gender identity, national origin, disability or veteran status.
Apply
Explore job location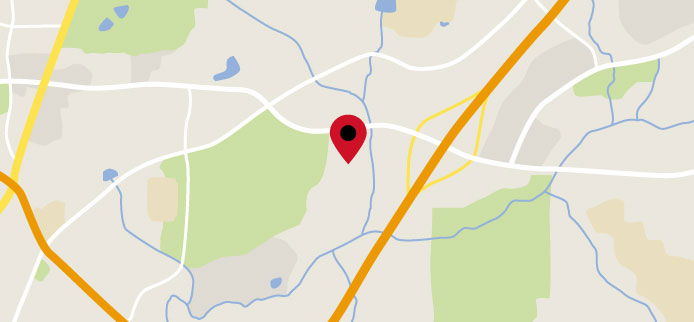 Explore nearby restaurants, airports, gyms, banks, and more. View the map to see more information.
View Map
Upcoming Events
WORKPLACE NOTICES
Raytheon Technologies is An Equal Opportunity/Affirmative Action Employer. All qualified applicants will receive consideration for employment without regard to race, color, religion, sex, sexual orientation, gender identity, national origin, disability or veteran status, age or any other federally protected class.