Lead Network Engineer (12 months contractor)
Apply
Requisition ID 187847BR
Most Recent Date Posted 09/20/2021
Job Title: Lead Network Engineer (12 months contractor)
Location: Harlow or Glenrothes

Raytheon UK has an opportunity for an experienced Lead Network Engineer within the UK Information Technology function. The function is responsible for the delivery of IT services to all UK based divisions to successfully enable our expanding business and assure operational delivery of critical functions and services that are reliant on all aspects of technology.
The role is primarily responsible for the design, support, maintenance and overall operation of Raytheon's network estate. The successful candidate will ideally be qualified to expert level in core network technologies and is responsible for providing expertise, technical leadership of change to network infrastructures and key projects and programmes and input to the design and operation of Raytheon UK's LAN/WAN infrastructure.

Summary of Role

Provides technical leadership subject matter expertise to projects/programme managers as part integrated change team
Provides high- and low-level designs to enable build and implementation network solutions.
Provides defect management through innovative complex problem solving to support the successful transition of network services to live
Supports critical activities associated with the network infrastructure and telecommunications services. Including switching, routing, encryption, security, optimisation, VoIP, wireless and appropriate management tools.
Responsible for all aspects of technical network configuration and device hardening across hardware, software, cabling, bandwidth engineering, configuration planning, administration, and support of data and voice communications networks.

Main Duties
Supports project/programme managers across the project lifecycle providing key artifacts such as high- and low-level designs, estimates for relevant technical work and trouble shooting for effective defect management
Production of innovative safe and secure network solutions that comply with RTX policies
Ensure all work is documented to highest standard (designs, operational support guides)
Responsible for ensuring network design changes integrate seamlessly with the existing environment and implementation occurs in accordance with enterprise standards
Collaborate with operational teams as necessary to ensure safe transition of services
Be accountable for making network changes in line with change governance processes and standards
Demonstrable Skills and Levels - SFIA Foundation Definitions
Autonomy - Works under clear direction within a clear framework of accountability. Exercises substantial personal responsibility and autonomy. Plans own work to meet given objectives and processes.
Influence - Influences customers, suppliers and partners at account level. May have some responsibility for the work of others and for the allocation of resources. Participates in external activities related to own specialism. Makes decisions which influence the success of projects and team objectives.
Complexity - Work includes a broad range of complex technical or professional activities, in a variety of contexts. Investigates, defines and resolves complex issues.
Business Skills - Selects appropriately from applicable standards, methods, tools and applications. Communicates fluently, orally and in writing, and can present complex information to both technical and non-technical audiences. Facilitates collaboration between stakeholders who share common objectives. Plans, schedules and monitors work to meet time and quality targets. Rapidly absorbs new information and applies it effectively. Maintains an awareness of developing technologies and their application and takes some responsibility for driving own development.
Candidate Requirements

Essential
Deep knowledge of network systems, including design, troubleshooting, infrastructure (hardware, software and telecommunications), maintenance and operations.
Direct experience in building scalable and highly available distributed networks.
Experience problem solving and troubleshooting complex, distributed network systems.
Expert in routing and switching - CISCO IOS and NX-OS knowledge is required
Demonstrated knowledge of firewall and Intrusion Detection Systems.
Experience of configuring and troubleshooting VoIP, DNS, IPAM, VPN & IPSec, BGP & OSPF routing, load balancers, optimisation technologies and proxies in an enterprise environment.
Production of high quality design and support documentation and project artifacts as required
Strong familiarity with network monitoring and management tools.
Knowledge and solid understanding of industry best practices.
Ability to learn complex systems and business processes and define requirements for solutions.
Demonstrates clarity of thinking to work through limited information and vague problem definitions.
Able to work well with global teams, including time-zone flexibility.
Excellent communication skills with the ability to influence technical experts in other technical competencies
SC cleared or the ability to become SC cleared.
Bachelor's degree in Information Technology, Engineering, Science, or Mathematics, although significant experience and track record with tertiary qualifications is acceptable.
Cisco Certified Network Professional (minimum) CCIE preferred

Desirable
Prior experience of defence or highly regulated technical industry.
Cisco CCIE/CCar Certification
CISSP, CEH, Brocade Fibre Channel switching, TOGAF
Suitable business and/or technical leadership skills in technology consulting, managed and professional services in commercial or public sector organisations
187847
Business Unit Profile
About Raytheon UK
With facilities in Broughton, Waddington, Glenrothes, Harlow, Gloucester, Manchester and a presence across customer sites together with remote working practices. Raytheon UK is invested in the British workforce and the development of UK technology. Across the country Raytheon UK employs over 2,000 people and supports 8,000 jobs. As a prime contractor and major supplier to the UK Ministry of Defence, Raytheon continues to invest in research and development, supporting innovation and technological advances across its core mission areas Weapons & Sensors, and Cyber, Space & Training.
Raytheon UK is a landed company, part of the Raytheon Technologies organisation and sits within the Raytheon Intelligence & Space business.
Relocation Eligible
No
Clearance Type
Base Line
Expertise
Information and Knowledge Systems
Information Systems & Technology
Type Of Job
Contract
Work Location
United Kingdom - Glenrothes
United Kingdom - Harlow

Raytheon Technologies is An Equal Opportunity/Affirmative Action Employer. All qualified applicants will receive consideration for employment without regard to race, color, religion, sex, sexual orientation, gender identity, national origin, disability or veteran status, age or any other federally protected class.
Apply
Explore job location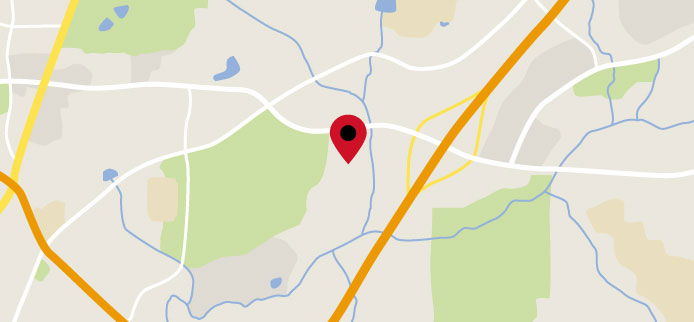 Explore nearby restaurants, airports, gyms, banks, and more. View the map to see more information.
View Map