Continuous Improvement Analyst
Apply
Requisition ID 181717BR
Date updated 06/17/2021
Leading Defense Contractor committed to driving strategic growth
Tailored career & development opportunities
Full time permanent role based at Garden Island, Sydney NSW
With over ten million hours of complex combat system integration experience, Raytheon Australia has become the nation's largest and most capable combat system integrator. An exciting opportunity is now available for a Continuous Improvement Analyst within the Hobart Class DDG Combat System sustainment organisation at our Garden Island facility. The Hobart Class DGGs are the newest and most advanced warships in the Royal Australian Navy.
This role is a key part of our drive to continually improve processes and compliance within the team and across the program stakeholders.
Key Responsibilities
Assist in establishing, reviewing and implementing processes (including business-to-business) by facilitating workshops to agree responsibilities of all stakeholders, develop flow diagrams, establish definitions, and then document and release the processes.
Establish and implement processes that allows data collection to support status against key performance indicators, interrogation to determine potential issues and determination and implement process flows, where required.
Work jointly with the DDG CSI Quality Manager and other project functional managers to drive Continuous Improvements to Management System, and Operational Processes and Tools, using the data and trend analysis.
Establish and implement mitigation strategies to overcome potential problems, where analysis is demonstrating an unfavourable outcome. The strategies must be targeted to proactively minimise potential problems with meeting commitments.
Promote and develop a continuous improvement culture across the program, including facilitating training and workshops to drive change.
Carryout value stream mapping to define "As-Is Analysis" and the transition to future state.
Skills, Experience and Qualifications
Degree in Project Management or equivalent experience
Ability to meet requirements for Raytheon Six Sigma Principal Specialist or equivalent Lean / Six Sigma qualification.
Minimum 4 years' experience in Data Collection, Root Cause Analysis, Report Writing and understanding of Business - 2- Business processes
Experienced in Process Improvement methodologies such as Kaizen facilitation
Strong oral, written, listening and interpersonal skills that enable effective communication at all levels
Well-developed analytical and problem-solving skills
Applicants must be able to obtain and maintain a NV2 security clearance. Eligibility criteria can be found at http://www.defence.gov.au/agsva
If you are looking for a challenging and rewarding career access your next mission by clicking the "Apply" button below or contact us at careers@raytheon.com.au.181717
Business Unit Profile
Raytheon Australia is a capability partner for Australia's Defence, delivering whole-of-life solutions to the ADF. Since its establishment in 1999, Raytheon Australia has committed to developing a truly sovereign workforce and comprehensive defence capability for Australia, with a team of 1,500 employees delivering high-tech capability across all domains.
Relocation Eligible
No
Ability to Telecommute
No telecommuting
Clearance Type
Negative Vetting 1
Expertise
Quality Assurance
Type Of Job
Full Time
Work Location
Australia - New South Wales
Garden Island

Raytheon Technologies is An Equal Opportunity/Affirmative Action Employer. All qualified applicants will receive consideration for employment without regard to race, color, religion, sex, sexual orientation, gender identity, national origin, disability or veteran status, age or any other federally protected class.
Apply
Explore job location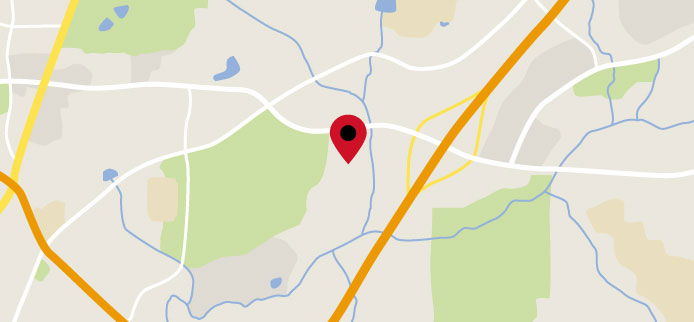 Explore nearby restaurants, airports, gyms, banks, and more. View the map to see more information.
View Map
Related Content
Work on classified projects and enjoy plenty of recognition

Whether you're just starting out on your career journey or a experienced professional, it's important that you feel recognized and rewarded for your contributions.

Raytheon is proud to offer a comprehensive and competitive benefits package to you, your spouse and your eligible children. In addition to protecting you and your family's health and well-being, we offer important income and work/life benefits to meet your needs. Learn More

Turn unique thinking into one-of-a-kind solutions

Diversity. Every company likes to talk about it, but few have embraced it with quite the same commitment as we have here at Raytheon. As a result, diversity has become a competitive imperative and an integral part of our business model, particularly as we continue to grow internationally. Learn More

Work as one to make a difference to millions

Here at Raytheon, we innovate across all domains: from land and sea to air, space, and cyberspace.It's innovation made possible by a strong internal culture and a vision that's shared by Raytheon employees across the globe – a vision of one global team creating trusted, innovative solutions to make the world a safer place. Learn More
Download our Corporate Responsibility Report.