Sr. Software Engineer II- Space Networking
Cambridge, Massachusetts, Rosslyn, Virginia, Newport, Rhode Island, Minneapolis, Minnesota, Aurora, Colorado, Columbia, Maryland, El Segundo, California
Overview
Raytheon Technologies' ReLaunch Program provides a unique opportunity for experienced professionals returning to the workforce after taking a career break. This 12-week paid program will provide multiple resources and opportunities that will assist participants in re-entering the workforce and re-engaging into their professional career paths. Meaningful and impactful assignments will provide on-the-job skill sharpening and development, while professional development, mentorship and networking opportunities will help propel performance to the next level.
Program participant
12 week opportunity with
competitive pay and benefits

Glassdoor 2018 Best Places to Interview: Candidate's Choice
Responsibilities
Who we are
At Raytheon BBN Technologies, we envision a future that rapidly deploys advanced technologies to ensure our nation's capabilities remain at the tip of the spear. Today, we are seeking to impact our nation's next generation space defense capabilities by developing assured and resilient networks. We are determined to push the boundaries of what is possible and establish a new standard for expediently deploying space-based technologies.
Our rapid growth into space communications and networking has created opportunities for experienced software engineers. Successful candidates must be creative, highly motivated, agile, and deeply skilled in object-oriented programming for prototype and production-level platforms. Future BBN engineers will implement cutting-edge network concepts and impact state-of-the-art cross-coalition space messaging systems in the same manner past BBN engineers impacted the modern digital age by being internet pioneers. Most importantly, you will make a difference by developing technologies to protect our nation from ever-persistent threats, enabling mission critical systems, and ensuring our nation's leadership position in space.



Required Skills
BS degree and 4 years or MS and 2 years of experience with degree in Computer Science, Computer Engineering, Electrical Engineering, or relevant field.
A willingness to apply for and be granted a US Government Security clearance
Understanding of object-oriented programming and principles
Experience in disciplined C++ and Python code development
Experience developing code in Linux environments
Writing and reviewing code to specifications/requirements
Position may require some amount of overnight travel
Additional Skills Desired
6 or more years of professional experience is desired
Experience with socket programming, including non-blocking designs
Experience working on hardened code
Experience working on code deployed in space
Experience working in an agile team
Experience with Coverity
Experience in Networking Fundamentals is a plus
Ability to work and communicate as part of a team
The desire to continually learn and improve yourself
Why us
Raytheon BBN Technologies is a leading provider of advanced technology and research and development. We have helped our customers solve complex technology problems by building practical and affordable solutions. BBN attracts the most talented scientists and engineers who are willing to take risks and challenge conventions in pursuit of new and fundamentally superior solutions. We offer outstanding benefits that include flexible work schedules, a competitive 401k company match, a Retirement Contribution plan, performance-based incentives, paid parental leave, paid time off, tuition reimbursement, and many other employee discounts.

This position requires the eligibility to obtain a security clearance. Except in rare circumstances, only U.S. citizens are eligible for a security clearance.
This position is contingent upon contract award (anticipated ~30-45 days).
162923
Raytheon Technologies is an equal opportunity employer. All qualified applicants will receive consideration for employment without regard to race, color, religion, sex, sexual orientation, gender identity, national origin, disability or veteran status.
Apply
Success Profile
What does it take to be a successful Raytheon ReLauncher? Check out these traits to see if you have the right mix.
Adaptable
Problem Solver
Results Driven
Strong Work Ethic
Innovative
Leader
Quote
Raytheon's Relaunch Program has given me exactly the type of opportunity I'd been seeking. Having paused my professional career over a decade ago in order to focus on raising our young children, I found it daunting to return to a workforce where my skills felt somewhat dated. Raytheon recognized this challenge and thanks to the training, mentorship, and support I've encountered through the Relaunch Program, I am back on the career track I've wanted - helping to build systems that are critical to the success of our customer and the security of our nation.

– Nikki L., Senior Software Engineer Intelligence Information Services, GPS-OCX
What to Expect
Step1Apply below with your updated resume. Career breaks are expected and a requirement of the program.
Step2Recruiter will contact you if hiring managers are interested in inviting you to interview. This is a good time to ask about Raytheon and the program opportunities.
Step3If a hiring manager is interested in interviewing you, you will be invited to participate in an on-site interview at our campus. Be prepared to answer questions about your strengths and development opportunities.
Step4If selected, recruiter will be in contact with program offer and provide you with orientation and start date details. If not selected, you will receive a notification but remain eligible to be considered for other opportunities.
Rewards
401(k) / Retirement Plans

Watch your financial wellness grow. Enrollment eligibility begins on your first day of work with an employer match up to 3%.

Performance Recognition

Be recognized and recognize others with our new employee awards program. At Raytheon, we appreciate notable and exceptional performance.

Work / Life Balance

Raytheon appreciates work/life balance. Employees can work 9 hours a day every week and receive every other Friday off, as long as departmental/manager approval is obtained. Paid Time Off is accrued on a monthly basis.

Competitive Benefits

Raytheon is proud to offer a comprehensive and competitive benefits package to you, your spouse and your eligible children. In addition to protecting your and your family's health and well-being, we offer a wide array of benefits designed to meet your needs. Note: Benefits may vary by business unit and location.

Dependent Care
Reimbursement Account

A Dependent Care Reimbursement Account helps you pay for eligible dependent care expenses using pre-tax dollars. Examples of eligible expenses include most forms of child care up to the age of 13, as well as certain forms of adult care necessary in order for you and your spouse, if married, to work or go to school full time. Through payroll deductions, you may set aside on a pre-tax basis up to $5,000 per year if single and $2,500 if married and filing separate returns

9 Employee Resource Groups

Raytheon's network of employee resource groups creates opportunities to meet, collaborate, network and exchange ideas with people who share your interest, background, orientation or culture.
Trending
HOW TO GET BACK TO WORK AFTER A CAREER BREAK

Are you ready to be remarkable with Raytheon?
Explore job location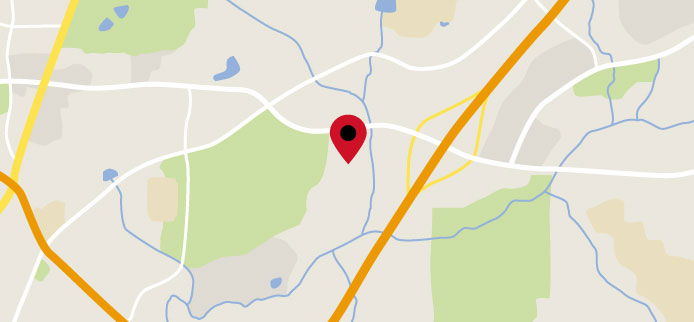 Explore nearby restaurants, airports, gyms, banks, and more. View the map to see more information.
View Map