Engineering Requirements Manager
Broughton, United Kingdom
Overview
What does it take to make the world a safer place? It takes delivering innovative technology and collaborating with some of the finest talent in the engineering field. Whether you're a software engineer or a mechanical engineer, at Raytheon Technologies you'll grow a varied and rewarding career. And you'll be supported with a comprehensive and competitive benefits package that promotes work/life. If you're ready to take on today's big challenges, discover a world of opportunity at Raytheon Technologies.
America's Best Large Employers by Forbes

Career & Development Opportunities

Full-time
Entry, Mid, Senior level
Responsibilities
Engineering Requirements Manager – Permanent Broughton Summary of Role:
As a leading international defence organisation we have an opportunity for an individual to join our Airborne Intelligence, Surveillance and Reconnaissance (AISR) business in support of the delivery of complex mission systems.
Reporting to the Space & Airborne Services Requirements Lead, the successful candidate will be responsible for the management of requirements engineering governance, providing assistance to the team on complex technical data in support of new and existing programmes.
The Requirements Manager (RM) will take ownership of, and be main point of contact for, the customer requirements. Demonstrating leadership, they will facilitate the delivery of a system that meets customer expectation and proven to conform through successive levels of abstraction to delivery of the final product.
Maintaining an accurate history of the evolution of the system requirement set; ensuring all supporting information is linked and readily accessible.
Main Duties:
Work with the Lead Systems Engineer to select and tailor an appropriate SE lifecycle to support the maintenance of the Requirement Management Plan, and data model that conforms to the Systems Engineering Management Plan and change management policy as defined by the Configuration Manager.
Maintain ownership of the customer requirements throughout the development lifecycle on behalf of Raytheon Technologies.
Monitor requirements artefacts to verify completeness and accuracy of data.
Co-ordinate changes with the document originators whilst aligning with customer and company policies and procedures.
Work with the engineering team to develop, trace, analyse and qualify system requirements to decompose higher-level functions to lower-levels and trace the allocation of requirements to those functions, and understand the need for functional models.
Define the process to trace verification requirements back to system requirements and vice versa, in-line with the integration, verification and validation plan for a complex system to prepare evidence for Customer acceptance and certification.
Liaise with the Configuration and Data Management (CMDM) Team as a member of the Configuration Control Board (CCB). Providing mediation between customer and system design engineers on behalf of the SDA to assess the financial and schedule impacts of change and highlight risks to the programme.
Liaise with the Special Response Team (SRT) Requirements Engineer, specify bespoke views and reports in support of Key Performance Indicators (KPIs) and metrics, as required by Engineering and Programme Management.
Ensure that the requirements of all lifecycle stages are addressed at the correct point in the System design and consideration should be given to the design attributes such as manufacturability, testability, reliability, maintainability, safety, security, flexibility, interoperability, capability growth, disposal ,cost, natural variations etc.
Manage the Engineering Risk, Dependencies and Assumptions register, chair meetings and reviews.
Carry out audits of the RM database and procedures to ensure the overall coherence and cohesion of the "evolving" design of a system is maintained, in a verifiable manner, throughout the lifecycle, whilst complying with the certification requirements.
Participate in process improvement activities and communicate Requirement Management policies and procedures to all project stakeholders, including lessons learned.
For current and future projects, liaise with the Performance Excellence Team to support the development and deployment of training for the current RM toolsets (DOORS™).
Support the development of RM competencies within the AISR Engineering community in accordance with the INCOSE UK Framework.
Line Management for Requirements Engineers deployed within AISR projects and support to other Engineering disciplines undertaking requirements engineering activities.
Liaise with Engineering function, and other RM professionals to support the creation and sustainment a roadmap for improvement of the RM toolset.
Candidate Requirements:Essential:
Skilled in stakeholder identification and engagement in the Systems Engineering context.
Systems Engineering experience developing products and systems through all or some of the following: Requirements Capture; Analysis; Architecture; Modelling; Design & Development; Integration; Verification and Validation on complex military or equivalent systems.
Understand what a system is, its context within its environment, its boundaries and interfaces across the System lifecycle.
Knowledge of V-Model, Iterative Development and/or Agile methods of development.
Understand the principles of architectural design and its role within the System lifecycle.
Experience in planning, estimating and defining engineering tasks and documenting them in a plan. Recognise the scope and limitations of models and simulations, including definition, implementation and analysis to show how a particular object or phenomenon will behave.
To become familiar with domains that may be unknown, you must have the ability to understand and analyse complicated problems and relationships. Experience in management of technical dependencies, assumptions, exclusions, risks and opportunities associated with the System of Interest (SoI) across the lifecycle.
Skilled in capturing, reviewing, managing change to the System and Software Requirements. Creating a baseline history at key milestones throughout the development lifecycle.
Mentorship and support to the engineering domain experts as a Subject Matter Expert in Requirements Engineering.
Eligible for or holder of current SC security clearance as a minimum (RSL will sponsor as required)Desirable:
Bachelor's Degree in an Engineering or Science based subject.
Certified to INCOSE (ASEP/CSEP) or IREB professional standards.
Familiar with working in an Integrated Product Team (IPT) participating in essential acquisition and development activities in a cross-functional team.
Familiar with the UK MoD Knowledge in Defence (KiD) Requirements and Acquisition Framework.
Experience with Certification & Airworthiness standards
Skilled in creating bespoke views and reports using DXL scripts.
For further details on Raytheon AISR visit - https://www.raytheon.com/uk/capabilities/raytheon-in-the-uk/airborneisr
168033
Business Unit Profile
About Raytheon UK
With facilities in Broughton, Waddington, Glenrothes, Harlow, Gloucester, Manchester with presence across other customer sites also. Raytheon UK is invested in the British workforce and the development of UK technology. Across the country Raytheon UK employs 1,700 people and supports 8,000 jobs. As a prime contractor and major supplier to the U.K. Ministry of Defence, Raytheon continues to invest in research and development, supporting innovation and technological advances.
Raytheon UK is a landed company, part of the Raytheon Technologies organisation and sits within the Raytheon Intelligence & Space business

About Raytheon Technologies
Raytheon Technologies Corporation is an aerospace and defence company that provides advanced systems and services for commercial, military and government customers worldwide. It comprises four industry-leading businesses – Collins Aerospace Systems, Pratt & Whitney, Raytheon Intelligence & Space and Raytheon Missiles & Defence. Its 195,000 employees enable the company to operate at the edge of known science as they imagine and deliver solutions that push the boundaries in quantum physics, electric propulsion, directed energy, hypersonics, avionics and cyber security. The company, formed in 2020 through the combination of Raytheon Company and the United Technologies Corporation aerospace businesses, is headquartered in Waltham, Massachusetts.

Raytheon Career Development:
Raytheon has a wealth of resources available to help you develop your career from the moment you join. Activities range from on-line learning modules, to external training and support for taking professional qualifications relevant to your role.

Standard Benefits:

25 days holiday + statutory public holidays
Contributory Pension Scheme (up to 10.5% company contribution)
6 times salary 'Life Assurance'
Flexible Benefits scheme with extensive salary sacrifice scheme's.
Enhanced sick pay scheme
Enhanced Family Friendly Policies, including enhanced Maternity & Shared Parental leave.
37hr working week, with an early finish Friday/9 day fortnight (hours may vary depending on role, job requirement or site specifics arrangements).
Flexible working arrangements can be considered wherever we can (depending on the role) so please enquire or highlight any request to our Recruitment team to explore flexible working possibilities.
Canteen facilities available at Harlow & Glenrothes sites and Manchester & Gloucester offer free snacks & drinks (hot & cold).

Diversity:

Diversity is a core business imperative at Raytheon. We are an equal opportunity employer that promotes inclusiveness and always employs the best professionals for the job. Having a diverse workforce allows Raytheon to draw upon a range of different ideas and experiences which supports growing our business and creates an environment where everyone has an equal opportunity for success. Raytheon UK pro-actively encourages diversity of ideas, thoughts, and networking opportunities and has created Employee Resource Groups (ERGs) including Raytheon Women's Network, YesNet (Young Employees Success Network), Raytheon Reservist Network (RaRe), Raytheon Alliance for Diverse Abilities (RADA) and all work together with our Diversity & Inclusion council, and all Raytheon employees are welcome to participate regardless of their background.

As a proud contributor to the HM Armed Forces, Raytheon UK signed the HM Armed Forces covenant in 2014. Due to the varied activities and support to our Armed Forces & Reservists,
Raytheon UK has since been awarded the prestigious Covenant 'Gold Award' Employee Recognition.

Raytheon UK recognises that our people are the critical factor in our success, and we strive to provide a challenging and rewarding careers.
Relocation Eligible
No
Ability to Telecommute
Temporary telecommuting - during COVID-19
Clearance Type
SC
Expertise
Aerospace/Aeronautical Engineering
Systems Engineering
Type Of Job
Full Time
Work Location
United Kingdom - Broughton

Raytheon Technologies is An Equal Opportunity/Affirmative Action Employer. All qualified applicants will receive consideration for employment without regard to race, color, religion, sex, sexual orientation, gender identity, national origin, disability or veteran status, age or any other federally protected class.
Apply
Success Profile
What does it take to be successful at Raytheon Technologies? Check out these traits to see if you have the right mix.
Adaptable
Communicator
Inventive
Leadership
Problem-Solver
Team player
Quote
Felicia Jackson belongs to Raytheon Technologies' employee group for veterans and those who support them. After 24 years in the Air Force, she started a new career at Raytheon Technologies. "I wanted to go where people would support me," she told us.

Rewards
401(k) / Retirement Plans

Employer Matching, if you elect to enroll company matches up to 3%.

Work / Life Balance

Raytheon Technologies supports a variety of flexible work arrangements including compressed work weeks, flextime, job sharing, 9/80, reduced hours and telecommuting.

Career Development

At Raytheon Technologies, we foster an inclusive culture of professional development. We support a variety of developmental opportunities including: Mentoring programs, Skills Development, Leadership Development, Rotational job assignments, and Continuous Improvement, all of which contribute to advancement of our employee's capabilities.

Paid Time Off

Accrue paid time off monthly. Receive 10-12 holidays per year with some locations shutting down the week between Christmas and New Year's Day.

Relocation Assistance

Select technical positions are eligible for relocation packages. See specific job description for eligibility requirements.

Parental Leave

Raytheon Technologies offers all eligible employees up to three weeks paid parental leave for the birth or adoption of a child (separate from paid maternity leave or Family & Medical Leave Act).
Explore job location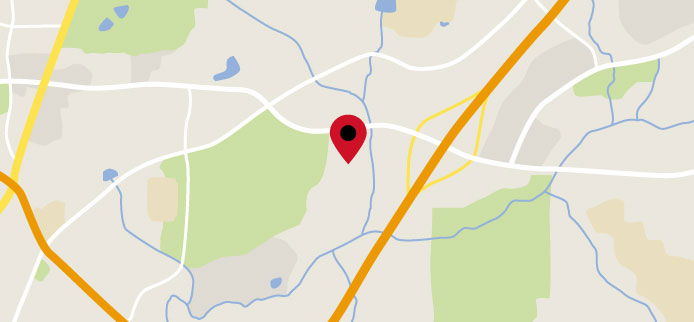 Explore nearby restaurants, airports, gyms, banks, and more. View the map to see more information.
View Map