Mission/Systems Engineer
Annapolis, Maryland, Annapolis Junction, Maryland
Overview
What does it take to make the world a safer place? It takes delivering innovative technology and collaborating with some of the finest talent in the engineering field. Whether you're a software engineer or a mechanical engineer, at Raytheon Technologies you'll grow a varied and rewarding career. And you'll be supported with a comprehensive and competitive benefits package that promotes work/life. If you're ready to take on today's big challenges, discover a world of opportunity at Raytheon Technologies.
America's Best Large Employers by Forbes

Career & Development Opportunities

Full-time
Entry, Mid, Senior level
Responsibilities
Applied Signal Technology Division is seeking engineers who strive for excellence and have a passion to be part of a team that strengthens our nation and improves the security of our world.
With locations in Sunnyvale and Anaheim Hills, CA, Salt Lake City, UT, McLean, VA, and Annapolis Junction, MD, AST provides trusted strategic and tactical SIGINT solutions that secure the interests of the U.S. and its partners. AST's work in areas such as high-capacity broadband communications, signal processing and analysis, tactical SIGINT, and wireless communications continually challenges our extraordinary engineers to resolve problems and make the world a safer place. AST's work environment is passionate, highly collaborative and provides engineers the freedom to strengthen and expand their skills, explore new and creative ideas, and work closely with our nation's finest service members all while embracing integrity, diversity and work-life balance. AST offers generous reward and recognition programs in compensation, broad career development opportunities, excellent health care options, educational assistance, parental leave, flexible work schedules, 401(k) with matching, paid holidays and paid time off.
Whether you wish to live near and experience the California coast, the Maryland shores, our Nation's capital, or Utah's lakes and mountains, AST encourages you to consider exploring the unique and rewarding opportunities our cutting-edge-technology team can offer.
As a Mission Engineer, you will be an integral part of a team that makes decisions and generates ideas that will push products above and beyond. You will guide and oversee the design, build, test and delivery of advanced high-capacity systems that process modern communications.
We are currently seeking Mission Engineers with experience in system development to support multiple programs. You will work with other experienced members in R&D on system development and deployments for the protection of our country. You need excellent written and verbal communication skills and the ability to work autonomously yet collaboratively in a team environment. You will generate briefings and present material to team members, customers, and Raytheon Management as necessary.
Required Skills:
• Minimum of 6 years of practical experience in Systems Engineering including experience with design, development and testing of custom hardware and software systems of high complexity
• Experience interacting with development teams to resolve discrepancies and issues
• Experience identifying, analyzing and resolving problems in all phases of the system lifecycle
• Experience with Systems Integration, test execution, and test results documentation
• Experience problem solving and debugging
• Experience recognizing areas of improvement or customer needs and relaying them to senior staff as business development possibilities
• Experience working with customers, end users, hardware design teams, and software design teams
• Ability to work weekends and nights periodically to support integration and testing efforts
• Existing TS/SCI clearance (or Active within the last 24 months)
U.S. Citizenship status is required, as this position needs an active U.S. Security Clearance as of day one of employment
.
Desired Skills:
• Experience with RF, Optics, or Telecommunications standards and processing techniques
• Experience with Design, Development, Integration and Test of complex Communication systems
• Experience developing high speed processing hardware or complex control software
• Experience developing training courses and training others
• Understanding of telecommunications systems concepts and signal processing fundamentals.
• Experience with scripting languages, such as Python or Bash
• Experience generating of test scripts to automate integration
• Experience in scoping
• Experience formalizing, developing and writing requirements, plans, and procedures based on customer discussions, briefings, interactions, and statements of work.
• Experience developing system level designs, high level control and data interfaces
• Experience with bid and proposal activities related to system development
• Existing TS/SCI clearance with Poly (or Active within the last 24 months)
Required Education:
Bachelors of Science (BS) Degree in Electrical Engineering, Computer Engineering, Software Engineering, Computer Science, Mathematics, Physics, or a STEM related field.
Desired Education:
Masters of Science (MS) Degree in Electrical Engineering, Computer Engineering, Software Engineering, Computer Science, Mathematics, Physics, or a STEM related field.
This position requires a U.S. person or the ability to obtain an Export Authorization from the appropriate government agency for non-U.S. persons.
171034
Business Unit Profile
Raytheon Intelligence & Space delivers the disruptive technologies our customers need to succeed in any domain, against any challenge. A developer of advanced sensors, training, and cyber and software solutions, Raytheon Intelligence & Space provides a decisive advantage to civil, military and commercial customers in more than 40 countries around the world. Headquartered in Arlington, Virginia, the business generated $15 billion in pro forma annual revenue in 2019 and has 39,000 employees worldwide. Raytheon Intelligence & Space is one of four businesses that form Raytheon Technologies Corporation.
Relocation Eligible
Yes
Clearance Type
TS/SCI - Current
Expertise
Engineering Technology
Type Of Job
Full Time
Work Location
MD - Annapolis Junction
Raytheon Technologies is an equal opportunity employer. All qualified applicants will receive consideration for employment without regard to race, color, religion, sex, sexual orientation, gender identity, national origin, disability or veteran status.
Apply
Success Profile
What does it take to be successful at Raytheon Technologies? Check out these traits to see if you have the right mix.
Adaptable
Communicator
Inventive
Leadership
Problem-Solver
Team player
Quote
Felicia Jackson belongs to Raytheon Technologies' employee group for veterans and those who support them. After 24 years in the Air Force, she started a new career at Raytheon Technologies. "I wanted to go where people would support me," she told us.

Rewards
401(k) / Retirement Plans

Employer Matching, if you elect to enroll company matches up to 3%.

Work / Life Balance

Raytheon Technologies supports a variety of flexible work arrangements including compressed work weeks, flextime, job sharing, 9/80, reduced hours and telecommuting.

Career Development

At Raytheon Technologies, we foster an inclusive culture of professional development. We support a variety of developmental opportunities including: Mentoring programs, Skills Development, Leadership Development, Rotational job assignments, and Continuous Improvement, all of which contribute to advancement of our employee's capabilities.

Paid Time Off

Accrue paid time off monthly. Receive 10-12 holidays per year with some locations shutting down the week between Christmas and New Year's Day.

Relocation Assistance

Select technical positions are eligible for relocation packages. See specific job description for eligibility requirements.

Parental Leave

Raytheon Technologies offers all eligible employees up to three weeks paid parental leave for the birth or adoption of a child (separate from paid maternity leave or Family & Medical Leave Act).
Explore job location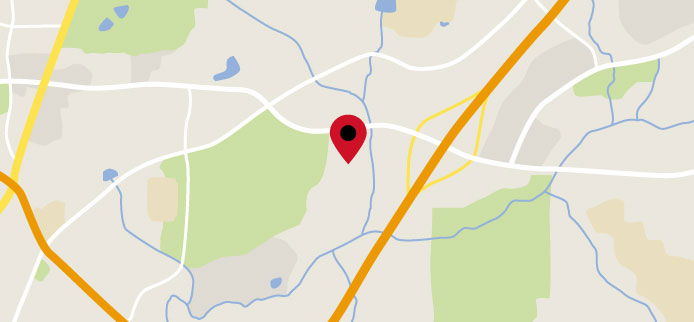 Explore nearby restaurants, airports, gyms, banks, and more. View the map to see more information.
View Map