Capability Steward
Apply
Requisition ID 174913BR
Date updated 03/04/2021
Leading Defence Contractor committed to driving strategic growth
Highly skilled and professional team
Career pathways available
Due to continued growth, Raytheon Australia are seeking an experienced Capability Manager to fill the role of MTTES Capability Steward, based at RAAF Base Amberley. The MTTES Capability Steward is responsible for leading the delivery, operation, sustainment and development of Defence's MTTES (Mobile Threat Training Emitter System) Capability.
Providing the full scope of program support and enterprise management services to Defence, the MTTES Capability Steward is responsible for the total delivery of services under the MTTES program, ensuring performance requirements are met within the allocated resources and achieving a 'Best for Defence' outcome. This requires ensuring that all MTTES support requirements are managed effectively across the life-cycle whilst managing current and future constraints, risks and resources across the MTTES Enterprise.
Key Responsibilities:
Responsible for managing the MTTES Capability Life Cycle encompassing Needs Identification, Requirements Definition, Project Management, Asset Management and Operational Support Services
Lead the MTTES Capability on behalf of Defence in order to achieve Best for Defence Outcomes and stakeholder relationship Management, provide key communications and stakeholder management both internally to the Raytheon Australia team and to external Stakeholders ensuring all parties are kept abreast on Capability levels of service and future requirements.
Coordination of Capability for both new Capability deliverables as well as sustainment of in-service products to meet operational needs of the Defence Capability Managers.
Management oversight of all activities associated with integration, coordination, delivery and operation of systems required to meet relevant Capability Product and Project Agreements.
Collaborative development and implementation of an Enterprise Management Framework
Project risk and issue management at both the Company and MTTES Enterprise level and management and review of PM related plans and reports
Skills, Experience and Qualifications:
Degree qualified in engineering, maintenance, logistics and/or project management disciplines or equivalent experience with a minimum of 10 years' experience in a Defence project management or Capability Management role.
Understanding of Defence Capability Life Cycle Management and demonstratable experience in managing Defence Capability Projects and Products.
Proven experience in the generation, coordination or control of Defence Capability Projects or Products.
Proven in-depth experience leading and mentoring multidisciplinary teams, to include organising, prioritising, and scheduling work assignments.
Proven understanding of the Defence environment, in particular including operations, tasking, exercise management and training.
Ability to meet the requirements of Raytheon certified PM Leading, with the ability to work towards a level 3 within the first 18 months.
The successful candidate must hold a current NV1 AGSVA Security Clearance. Eligibility can be found at http://www.defence.gov.au/agsva.
If you are looking for a challenging and rewarding career access your next mission by clicking the "Apply" button below or contact us at careers@raytheon.com.au
174913
Business Unit Profile
Raytheon Australia is a trusted partner in delivering systems integration and mission support solutions to our customers. As one of the most reputable high technology companies in the world, Raytheon delivers innovative solutions to protect, defend and secure.
Relocation Eligible
Yes
Ability to Telecommute
No telecommuting
Clearance Type
Negative Vetting 1
Expertise
Program Management
Type Of Job
Full Time
Work Location
Australia - Queensland
Amberley

Raytheon Technologies is An Equal Opportunity/Affirmative Action Employer. All qualified applicants will receive consideration for employment without regard to race, color, religion, sex, sexual orientation, gender identity, national origin, disability or veteran status, age or any other federally protected class.
Apply
Explore job location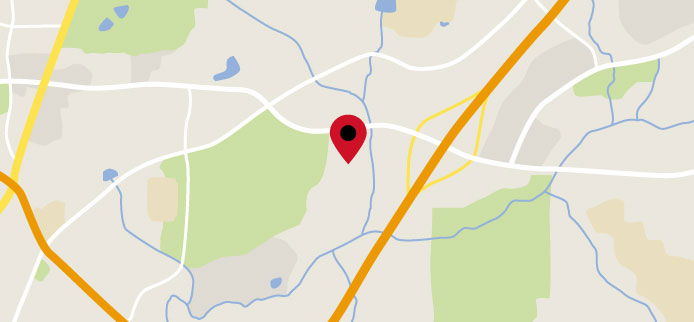 Explore nearby restaurants, airports, gyms, banks, and more. View the map to see more information.
View Map
Related Content
Work on classified projects and enjoy plenty of recognition

Whether you're just starting out on your career journey or a experienced professional, it's important that you feel recognized and rewarded for your contributions.

Raytheon is proud to offer a comprehensive and competitive benefits package to you, your spouse and your eligible children. In addition to protecting you and your family's health and well-being, we offer important income and work/life benefits to meet your needs. Learn More

Turn unique thinking into one-of-a-kind solutions

Diversity. Every company likes to talk about it, but few have embraced it with quite the same commitment as we have here at Raytheon. As a result, diversity has become a competitive imperative and an integral part of our business model, particularly as we continue to grow internationally. Learn More

Work as one to make a difference to millions

Here at Raytheon, we innovate across all domains: from land and sea to air, space, and cyberspace.It's innovation made possible by a strong internal culture and a vision that's shared by Raytheon employees across the globe – a vision of one global team creating trusted, innovative solutions to make the world a safer place. Learn More
Download our Corporate Responsibility Report.